Our Goal: Total Patient Satisfaction!
Our podiatrists aren't satisfied with good patient care. We work tirelessly because we want to provide you with excellent patient care. The doctors at Foot HealthCare are highly skilled and are leaders in advanced foot and ankle care in the state of Michigan. Give us a call today, we are here to help you right now.
A Family of Podiatric Physicians Dedicated to Excellence and Integrity
"We view the relationship that we have with our patients as a sacred trust. We work hard every day to deserve that trust."
MOST REQUESTED PROCEDURES AND SERVICES
A year ago, no one could have told me that I would have still been pain free and enjoying life the way I used to before my procedure. Just over three years ago I started to experience sharp pain in my heel, in the beginning it just happened in the morning and it would go away after a few minutes. Gradually the pain started to happen during the day too. By the time I came to see you my arch felt like it was pulled so tight and my heel hurt so bad I could hardly walk. I stopped exercising, I st…
Dr. Mozen & Staff: Thank You for Everything. Having foot surgery was nerve-wrecking, but all the gals (wonderful) helped in answering all my questions & making me feel at ease. Thank you! 🙂
As you know, I have had severe heel pain for approximately 2 ½ years. I had the shock wave treatment performed in your office 6 weeks ago and am now 100% pain free. Thank you so much for providing this treatment for me. If any of your patients should have any questions regarding shock wave treatment, please feel free to have them contact me.
I want to thank you the wonderful care you have given me since my foot accident. At my first appointment with you, you assessed the status of what needed to be done regarding the care of my injury. You preformed foot surgery in November 2010 where you inserted 4 pins as needed. You set me on a great course for complete healing and recovery. I admire, greatly your stellar skills as a foot surgeon as well as your personal caring interaction with your patients. I would highly recommend you to any f…
Dr. Mozen, "Some people have a knack for being thoughtful.. It seems they always know just what to do to make another person feel special, and make their live a litter sweeter, too. Some people have a way of being helpful.. It seems they always know just where to be to lend a hand whenever one is needed, and help make things turn out successfully. Some people have a knack for being caring … It seems they always know just what to say to lighten up another person's burden, and …
Dear Foot Healthcare Associates: I am so glad I had the bunion removed from my right foot. I don't have any pain or stiffness at all. I am not embarrassed to pull my shoe off when I am in public or at home. Now it's time for the left foot. I'm ready. Dr. Mozen is the best! Sincerely
I was referred to Dr. Mozen by one of his patients. I was very reluctant about the visit because of a bad experience I had with another Podiatrist thirteen years ago, but because of the faith I have in the person who recommended me, I decided to visit Dr. Mozen's office. During my first visit, Dr. Mozen diagnosed that there were bunions on both of my feet. Treatment during that visit was to get injections to help relieve some of the pain that I was experiencing. Dr. Mozen, assured me tha…
Dear Foot Healthcare Associates Doctors and Staff: Thank you for carving out some time to explain the bill. I appreciated it very much. Hope your new billing company does a no nonsense job – like just simply make it clearer.
I just wanted to drop a quick note to thank you for all your help regarding the injury to the tendons in my ankle. I appreciate that you immediately fit me into your busy schedule because I was in pain and discomfort. You were able to diagnose the problem when four other doctors including Sport Therapists could not. Also, I thank you for your efforts and follow through with my insurance company so I could get the approval I needed to get an MRI. The quality of care I received and the caring and …
Dear Foot Healthcare Associates Doctors and Staff: As a new patient hat had a previously bad experience I would like to thank you all for your compassion and care. It was wonderful to feel that I was important. Thank you
Educational Videos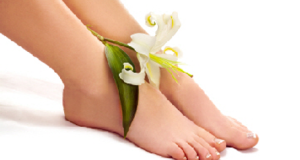 Learn about common foot and ankle injuries in our video series. We also discuss early warning signs as well as prevention techniques you can use.
Shockwave – As Seen on TV