Our Goal: Total Patient Satisfaction!
Our podiatrists aren't satisfied with good patient care. We work tirelessly because we want to provide you with excellent patient care. The doctors at Foot HealthCare are highly skilled and are leaders in advanced foot and ankle care in the state of Michigan. Give us a call today, we are here to help you right now.
A Family of Podiatric Physicians Dedicated to Excellence and Integrity
"We view the relationship that we have with our patients as a sacred trust. We work hard every day to deserve that trust."
MOST REQUESTED PROCEDURES AND SERVICES
My name is Jean & I am 84 years old. I had surgery on my left foot (hammer toe) and four months later had a bone spur removed from my right foot. I was in pain with both for a long time before my surgeries. I didn't have any pain at all with either operation. After my first surgery I came home with a prescription for Darvocet and didn't take even one after either surgery. My feet feel great now and I am able to walk 3 or 4 times a week like I use to. I never dreamed I would go through the…
Dear Dr. Mozen: I was in terrible pain for such a long time. I had an ingrown toe nail as you know. I was treated with such kindness and care and given re-assurance of no pain. After the pain free procedure, I could get around and sleep. What a blessing!!!!!! Word's can't express my thankfulness for taking care of the pain and helping me get around again. Best wishes
My name is Chequita Smith and my mom, Chaney Winters from Tennessee, fell and broke her ankle in three spots while visiting me in Michigan. The staff and doctors at the Hospital were outstanding in the care provided to my mom during her stay there. Upon being released we were so concerned about the care she would receive, how long it would be and what was before us. We had questions and my mom was so afraid. However, we found a friend in FHA. Before we left the hospital Dr gave us his cell ph…
They operated on my Charcot Neurophathy foot. The Doctor did a complete reconstruction of my left foot. I am now walking with a spider boot and taking PT to get into shoes. He made it possible to walk again and made me quit smoking. Thank you.
Dr. Mozen: Thank you so much for the fine medical care that you gave my mother Merendia Powers (the old lady from Alabama) while she was in Michigan. Because of you, she is doing well and is happy. She will be leaving Thursday night going back to "Sweet Home Alabama". The Foot Doctor spoke with a doctor in Alabama who will continue to provide her any necessary ankle and foot care. My mom saw Dr. last Thursday for her final visit; she thanked him and gave him a big hug. I know you are b…
Dear Foot Healthcare Associates Doctors and Staff: I just wanted to drop you a line and thank you and your staff; in the office and at the hospital, for making my bunion surgery a pleasant experience. Well, as pleasant as any surgery can be. I have had these bunions for about 15 years. My fear of having someone cut into my feet was terrifying to me. It was so bad that I had to start cutting my shoes on the side to even be able to wear shoes. Even then the pain was almost unbearable. I had …
Dr. Mozen, "Some people have a knack for being thoughtful.. It seems they always know just what to do to make another person feel special, and make their live a litter sweeter, too. Some people have a way of being helpful.. It seems they always know just where to be to lend a hand whenever one is needed, and help make things turn out successfully. Some people have a knack for being caring … It seems they always know just what to say to lighten up another person's burden, and …
Dear Neal, A very belated, but sincere THANK YOU for seeing me spur of the moment & outside of office hours AND for taking such good care of my poor toe. I was in so much pain and am so grateful for your care. I'm happy to report I am all healed. Thank you for your generosity & time .
Let me start saying that Dr. Mozen has the best staff I have ever came in contact with, and then I met him his outgoing personality for a doctor is awesome. Dr. Mozen did surgery on my fifth toe which was hammer toes the surgery was success there was no pain after it was over with, my feet had been in so much pain for about two years my close friend referred me to him and that was the best thing that I did. I will definitely tell anyone who have foot problems to go to Dr. Mozen he is an awesome …
I want to thank you the wonderful care you have given me since my foot accident. At my first appointment with you, you assessed the status of what needed to be done regarding the care of my injury. You preformed foot surgery in November 2010 where you inserted 4 pins as needed. You set me on a great course for complete healing and recovery. I admire, greatly your stellar skills as a foot surgeon as well as your personal caring interaction with your patients. I would highly recommend you to any f…
Educational Videos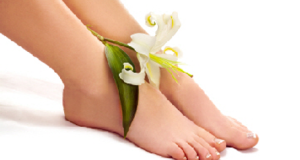 Learn about common foot and ankle injuries in our video series. We also discuss early warning signs as well as prevention techniques you can use.
Shockwave – As Seen on TV