Our Goal: Total Patient Satisfaction!
Our podiatrists aren't satisfied with good patient care. We work tirelessly because we want to provide you with excellent patient care. The doctors at Foot HealthCare are highly skilled and are leaders in advanced foot and ankle care in the state of Michigan. Give us a call today, we are here to help you right now.
A Family of Podiatric Physicians Dedicated to Excellence and Integrity
"We view the relationship that we have with our patients as a sacred trust. We work hard every day to deserve that trust."
MOST REQUESTED PROCEDURES AND SERVICES
Dr. Neal Mozen and Foot Healthcare Associates Doctors and Staff were the most caring and personable people I have ever met. Their attitudes are so comforting I was always confident that my surgical experience was being performed by very capable professionals. Every visit to their office was more of a family experience rather than a medical experience. Thank you Dr. Mozen and Foot Healthcare Associates
I had a great experience with Dr. Belken and his nurse yesterday. Dr. Belken was conscientious, compassionate and knowledgeable in treating my injured foot. He and his nurse took time to ask questions and work through the various problems I was having with my feet. It was really pleasant to be treated with such thoughtful, cheerful kindness. I enjoyed the appointment much more than I thought possible!
Dear Foot Healthcare Associates Doctors and Staff: It all started with Jessie when I called mid afternoon to see if I could see Dr Mozen the same day. Such a nice lady showed concern and willing to try to help me and pleasant over the phone. I was shocked when Jessie came back with a time to be there. When I got to the office I was greeted by happy, upbeat people everywhere, with a lot of "care for others". Dr Mozen was amazing. Then the doctor and 3 of his brain trust stayed over to try …
I was referred to Dr. Mozen's office by my general physician as well. The staff is very nice and Dr. Mozen very easy going and kind. All questions were answered (I was shown 2 videos on foot issues) and after x-rays it was determined that I had bone spurs on 2 of my toes. The surgery went very well-I never even took a pain pill after! The incisions were on the tops of my toes so there was very little stress/pressure even when I walked. Stitches came out 10 days ago and I'm feeling great. I w…
Dr. Mozen, Thank you for taking such good care of my sister, Monica… It was a pleasure meeting you. May the God Abraham, Isaac & Jacob bless you abundantly.
Dear Foot Healthcare Associates Doctors and Staff: I just wanted to drop you a line and thank you and your staff; in the office and at the hospital, for making my bunion surgery a pleasant experience. Well, as pleasant as any surgery can be. I have had these bunions for about 15 years. My fear of having someone cut into my feet was terrifying to me. It was so bad that I had to start cutting my shoes on the side to even be able to wear shoes. Even then the pain was almost unbearable. I had …
Dear Foot Healthcare Associates Doctors and Staff: Foot Health Care Thank you! This would not have been possible without you!
Dr. Mozen, "Some people have a knack for being thoughtful.. It seems they always know just what to do to make another person feel special, and make their live a litter sweeter, too. Some people have a way of being helpful.. It seems they always know just where to be to lend a hand whenever one is needed, and help make things turn out successfully. Some people have a knack for being caring … It seems they always know just what to say to lighten up another person's burden, and …
Today was my final visit to Dr. Mozen's office since having my surgery back. After having extreme pain and somewhat constant throbbing in my right foot last summer, I consulted Dr Mozen. A treatment of a series of three injections was suggested and done over a period of a few months. When this treatment did not alleviate the constant pain, Dr. Mozen suggested surgery on the metatarsal of the second toe. He said this would be a procedure that would shorten the toe and a pin would be inser…
A year ago, no one could have told me that I would have still been pain free and enjoying life the way I used to before my procedure. Just over three years ago I started to experience sharp pain in my heel, in the beginning it just happened in the morning and it would go away after a few minutes. Gradually the pain started to happen during the day too. By the time I came to see you my arch felt like it was pulled so tight and my heel hurt so bad I could hardly walk. I stopped exercising, I st…
Educational Videos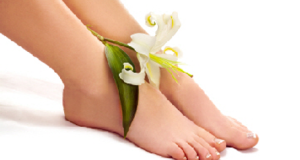 Learn about common foot and ankle injuries in our video series. We also discuss early warning signs as well as prevention techniques you can use.
Shockwave – As Seen on TV