Our Goal: Total Patient Satisfaction!
Our podiatrists aren't satisfied with good patient care. We work tirelessly because we want to provide you with excellent patient care. The doctors at Foot HealthCare are highly skilled and are leaders in advanced foot and ankle care in the state of Michigan. Give us a call today, we are here to help you right now.
A Family of Podiatric Physicians Dedicated to Excellence and Integrity
"We view the relationship that we have with our patients as a sacred trust. We work hard every day to deserve that trust."
MOST REQUESTED PROCEDURES AND SERVICES
They operated on my Charcot Neurophathy foot. The Doctor did a complete reconstruction of my left foot. I am now walking with a spider boot and taking PT to get into shoes. He made it possible to walk again and made me quit smoking. Thank you.
I want to thank you the wonderful care you have given me since my foot accident. At my first appointment with you, you assessed the status of what needed to be done regarding the care of my injury. You preformed foot surgery in November 2010 where you inserted 4 pins as needed. You set me on a great course for complete healing and recovery. I admire, greatly your stellar skills as a foot surgeon as well as your personal caring interaction with your patients. I would highly recommend you to any f…
Dear Foot Healthcare Associates Doctors and Staff: What can I say that the other patients haven't already said? Your office staff is the best, from Sonja up front to the girls in back who I have enjoyed sharing my stories with. They all were very professional and made me feel very good on every visit. I will miss coming in the office, I mean how many people go to Dr's of aces with smile son their faces? Dr I will see you when I get the other foot done. PS I guess I have been feeling th…
I just love everyone at this office. Everyone is so friendly, but knows what they are talking about! I think I have seen just about every doctor in the practice and I have loved them all! My condition is hard to treat, but they all make me feel like I'm number one on their list! I would recommend any one of these doctors to anyone!
Because of insurances I had to change foot doctors . I was apprehensive because I had been with my previous doctor for years. Dr. Mozen was very friendly, kind and offered new ideas for my care [ including special nail polish. His team is kind and friendly. I am looking forward to my future visits. And so are my feet.
"I was referred to Dr. Neal Mozen's office by my internal medicine physician. I had foot pain and was unable to wear shoes for a prolonged period of time. I was afraid of seeing a Podiatrist because of fear of having surgery. When I met Dr. Mozen for the first time he put me at ease immediately. He has a great personality and is very down to earth. His office staff are professional and personable and also made me feel comfortable. I tried injections twice to help with the pain, but I was jus…
Dear Dr Mozen, "If you're doing all those nice things for me to get on my good side…Well, it's working!" Thank you sooo much for everything! I'm definitely coming back to get my other foot done! You really are the best doctor I've ever had. Me and my family appreciate everything you've done for me! Thank you for making my foot "normal'.
I was referred to Dr. Mozen by one of his patients. I was very reluctant about the visit because of a bad experience I had with another Podiatrist thirteen years ago, but because of the faith I have in the person who recommended me, I decided to visit Dr. Mozen's office. During my first visit, Dr. Mozen diagnosed that there were bunions on both of my feet. Treatment during that visit was to get injections to help relieve some of the pain that I was experiencing. Dr. Mozen, assured me tha…
Dear Foot Healthcare Associates Doctors and Staff: I wanted to let you know how appreciative I am of your help. Thanks for taking time out of your day to evaluate and treat me. My foot is 90 -95% improved. It's not interfering with any activities. If it "acts up" again, I'll call you. You are a true gentleman.
I would like to thank you, very much, for curing my plantar fasciitis. I'm not sure that at my last appointment – in my tired post-call state – that I was able to adequately express to you my appreciation for treating me. My foot continues to improve and I now have approximately 95+% improvement in my condition. I find myself walking virtually the entire day now without pain. I can now return to most of my normal activities , such as running and backpacking. This ability to return to th…
Educational Videos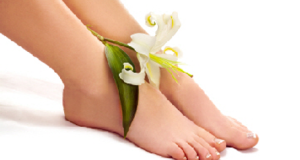 Learn about common foot and ankle injuries in our video series. We also discuss early warning signs as well as prevention techniques you can use.
Shockwave – As Seen on TV