Our Goal: Total Patient Satisfaction!
Our podiatrists aren't satisfied with good patient care. We work tirelessly because we want to provide you with excellent patient care. The doctors at Foot HealthCare are highly skilled and are leaders in advanced foot and ankle care in the state of Michigan. Give us a call today, we are here to help you right now.
A Family of Podiatric Physicians Dedicated to Excellence and Integrity
"We view the relationship that we have with our patients as a sacred trust. We work hard every day to deserve that trust."
MOST REQUESTED PROCEDURES AND SERVICES
They operated on my Charcot Neurophathy foot. The Doctor did a complete reconstruction of my left foot. I am now walking with a spider boot and taking PT to get into shoes. He made it possible to walk again and made me quit smoking. Thank you.
Because of insurances I had to change foot doctors . I was apprehensive because I had been with my previous doctor for years. Dr. Mozen was very friendly, kind and offered new ideas for my care [ including special nail polish. His team is kind and friendly. I am looking forward to my future visits. And so are my feet.
Dr. Neal Mozen and Foot Healthcare Associates Doctors and Staff were the most caring and personable people I have ever met. Their attitudes are so comforting I was always confident that my surgical experience was being performed by very capable professionals. Every visit to their office was more of a family experience rather than a medical experience. Thank you Dr. Mozen and Foot Healthcare Associates
I wanted to take a moment to thank you and the staff of Foot Healthcare Associates. Often times, simple acts of kindness are taken for granted and fall unnoticed through the cracks. These past few months have been tiresome and stressful – not only for 'John' but for myself as well – and I know that were it not for your kindness and expertise as well as the courteous efficiency of the staff we would not have made it through this far with our collective sanity. Pleased as I have been th…
I was referred to Dr. Mozen's office by my general physician as well. The staff is very nice and Dr. Mozen very easy going and kind. All questions were answered (I was shown 2 videos on foot issues) and after x-rays it was determined that I had bone spurs on 2 of my toes. The surgery went very well-I never even took a pain pill after! The incisions were on the tops of my toes so there was very little stress/pressure even when I walked. Stitches came out 10 days ago and I'm feeling great. I w…
Dear Foot Healthcare Associates Doctors and Staff: As a new patient hat had a previously bad experience I would like to thank you all for your compassion and care. It was wonderful to feel that I was important. Thank you
Thank you so much for your great care and concern during my recent foot surgery. It's nice to know that you care. I really appreciate the call and rose, they both made me feel better and special. Too bad all doctors and staff aren't as great as you! At this rate I'll be trying to figure out another foot ailment just to come back to see you all! Thanks again!
My name is Jean & I am 84 years old. I had surgery on my left foot (hammer toe) and four months later had a bone spur removed from my right foot. I was in pain with both for a long time before my surgeries. I didn't have any pain at all with either operation. After my first surgery I came home with a prescription for Darvocet and didn't take even one after either surgery. My feet feel great now and I am able to walk 3 or 4 times a week like I use to. I never dreamed I would go through the…
Dear Foot Healthcare Associates Doctors and Staff: I apologize for the delay, but I did want to thank you for your excellent care of our son Patrick. He and his father were fishing in Canada when he had his "accident". I thank you for the phone call and the letter: truly something that doesn't happen very often these days. Patrick was able to enjoy a nice seat in "business" class because of his injury. He had no trouble while walking & biking around Germany and walking in Amsterdam! He has no…
I had a great experience with Dr. Belken and his nurse yesterday. Dr. Belken was conscientious, compassionate and knowledgeable in treating my injured foot. He and his nurse took time to ask questions and work through the various problems I was having with my feet. It was really pleasant to be treated with such thoughtful, cheerful kindness. I enjoyed the appointment much more than I thought possible!
Educational Videos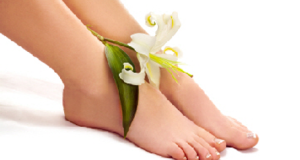 Learn about common foot and ankle injuries in our video series. We also discuss early warning signs as well as prevention techniques you can use.
Shockwave – As Seen on TV