Our Goal: Total Patient Satisfaction!
Our podiatrists aren't satisfied with good patient care. We work tirelessly because we want to provide you with excellent patient care. The doctors at Foot HealthCare are highly skilled and are leaders in advanced foot and ankle care in the state of Michigan. Give us a call today, we are here to help you right now.
A Family of Podiatric Physicians Dedicated to Excellence and Integrity
"We view the relationship that we have with our patients as a sacred trust. We work hard every day to deserve that trust."
MOST REQUESTED PROCEDURES AND SERVICES
Dr. Mozen: Thank you so much for the fine medical care that you gave my mother Merendia Powers (the old lady from Alabama) while she was in Michigan. Because of you, she is doing well and is happy. She will be leaving Thursday night going back to "Sweet Home Alabama". The Foot Doctor spoke with a doctor in Alabama who will continue to provide her any necessary ankle and foot care. My mom saw Dr. last Thursday for her final visit; she thanked him and gave him a big hug. I know you are b…
My name is Lauren and on April 8th of last year, Dr. Mozen performed a bunionectomy on me. Like many of you I was very skeptical and frightened to have this procedure done. Everyone I had spoken with who already had the surgery told me how I would regret ever getting it done. That it would be the most painful thing I would ever have done and my foot would only be worse after. They could not have been more wrong. My surgery could not have gone smoother and I never had one moment of discomfort or …
Dear Foot Healthcare Associates Doctors and Staff: Thank you for carving out some time to explain the bill. I appreciated it very much. Hope your new billing company does a no nonsense job – like just simply make it clearer.
Dear Foot Healthcare Associates Doctors and Staff: First of all, I would like to thank you and your staff for making my foot surgery a relaxing and stress-free experience. Secondly, I would like to address your patients who are as nervous as I was before I had the surgery. The process of having any kind of surgery done can be very nerve wrecking. I for one can testify to that. Before I had the procedure done, I had many a person tell me how painful the surgery was going to be and that I would…
They operated on my Charcot Neurophathy foot. The Doctor did a complete reconstruction of my left foot. I am now walking with a spider boot and taking PT to get into shoes. He made it possible to walk again and made me quit smoking. Thank you.
Hello Dr. Mozen, Just wanted to send you a note on my new orthotics. I have to be honest it with you when I came to see you concerning an issue with bone spurs in my toe and you prescribed orthotics I was a bit skeptical. But now that I've been wearing the orthotics for a month I can't believe the results! My toe is feeling much better and I'm sure after the spurs are removed I'll be back to normal. But what really surprised me is the relief I experienced in my ongoing hip and back pa…
As you know, I have had severe heel pain for approximately 2 ½ years. I had the shock wave treatment performed in your office 6 weeks ago and am now 100% pain free. Thank you so much for providing this treatment for me. If any of your patients should have any questions regarding shock wave treatment, please feel free to have them contact me.
I, TOO, HAD "PUT OFF" HAVING FOOT SURGERY UNTIL IT WAS TOO PAINFUL TO LIVE WITH. ONCE DR. MOZEN EXPLAINED THE SURGICAL PROCEDURE, I WAS FULLY CONVINCED THAT THIS WAS THE PROFESSIONAL I COULD TRUST. DR. MOZEN AND STAFF WERE VERY PATIENT AND PROFESSIONAL AS THEY ANSWERED ALL MY QUESTIONS AND WERE THERE TO SEE ME THROUGH THE PRE-OPERATIVE, OPERATION AND RECOVERY STAGES OF THIS PROCEDURE. I WOULD RECOMMEND DR. MOZEN TO ANYONE WHO IS CONSIDERING MEDICAL INTERVENTION FOR ANY COMPLICATION TO THEIR …
Dear Foot Healthcare Associates Doctors and Staff: Foot Health Care Thank you! This would not have been possible without you!
Dr. Neal Mozen and Foot Healthcare Associates Doctors and Staff were the most caring and personable people I have ever met. Their attitudes are so comforting I was always confident that my surgical experience was being performed by very capable professionals. Every visit to their office was more of a family experience rather than a medical experience. Thank you Dr. Mozen and Foot Healthcare Associates
Educational Videos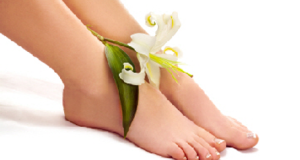 Learn about common foot and ankle injuries in our video series. We also discuss early warning signs as well as prevention techniques you can use.
Shockwave – As Seen on TV