Our Goal: Total Patient Satisfaction!
Our podiatrists aren't satisfied with good patient care. We work tirelessly because we want to provide you with excellent patient care. The doctors at Foot HealthCare are highly skilled and are leaders in advanced foot and ankle care in the state of Michigan. Give us a call today, we are here to help you right now.
A Family of Podiatric Physicians Dedicated to Excellence and Integrity
"We view the relationship that we have with our patients as a sacred trust. We work hard every day to deserve that trust."
MOST REQUESTED PROCEDURES AND SERVICES
I was referred to Dr. Mozen by one of his patients. I was very reluctant about the visit because of a bad experience I had with another Podiatrist thirteen years ago, but because of the faith I have in the person who recommended me, I decided to visit Dr. Mozen's office. During my first visit, Dr. Mozen diagnosed that there were bunions on both of my feet. Treatment during that visit was to get injections to help relieve some of the pain that I was experiencing. Dr. Mozen, assured me tha…
I want to say thank you very much Dr. Mozen!!!
Dear Foot Healthcare Associates Doctors and Staff: What can I say that the other patients haven't already said? Your office staff is the best, from Sonja up front to the girls in back who I have enjoyed sharing my stories with. They all were very professional and made me feel very good on every visit. I will miss coming in the office, I mean how many people go to Dr's of aces with smile son their faces? Dr I will see you when I get the other foot done. PS I guess I have been feeling th…
Dear. Dr. Belken and staff, Today was my first visit to a podiatrist. I was referred by my internist and was very pleased with the friendliness of everyone I met in the office. Dr. B spent a long time with me, examining my feet and talking about all the concerns I had. The whole visit was pleasant and painless; even the injections in each foot! I will have no problem recommending this office to others with foot issues.
Dear Dr. and Staff, I am very appreciative to have you as my doctor. I would like to thank you and your staff for your patience, always kind and professional. This problem was worsening since I was a child, thank you for performing such a difficult procedure. You are a great surgeon, thanks again for taking such good care of my foot.
My name is Lauren and on April 8th of last year, Dr. Mozen performed a bunionectomy on me. Like many of you I was very skeptical and frightened to have this procedure done. Everyone I had spoken with who already had the surgery told me how I would regret ever getting it done. That it would be the most painful thing I would ever have done and my foot would only be worse after. They could not have been more wrong. My surgery could not have gone smoother and I never had one moment of discomfort or …
My name is Chequita Smith and my mom, Chaney Winters from Tennessee, fell and broke her ankle in three spots while visiting me in Michigan. The staff and doctors at the Hospital were outstanding in the care provided to my mom during her stay there. Upon being released we were so concerned about the care she would receive, how long it would be and what was before us. We had questions and my mom was so afraid. However, we found a friend in FHA. Before we left the hospital Dr gave us his cell ph…
Dear Neal, A very belated, but sincere THANK YOU for seeing me spur of the moment & outside of office hours AND for taking such good care of my poor toe. I was in so much pain and am so grateful for your care. I'm happy to report I am all healed. Thank you for your generosity & time .
Dr. Mozen & Staff: Thank You for Everything. Having foot surgery was nerve-wrecking, but all the gals (wonderful) helped in answering all my questions & making me feel at ease. Thank you! 🙂
I DESIRE TO TAKE THIS OPPORTUNITY TO THANK DR. MOZEN AND STAFF FOR A SUCCESSFUL SURGERY AND POST-OPERATIVE FOLLOW UP. IT IS CLEAR AND EVIDENT THAT DR. MOZEN DEMONSTRATES THE HIGHEST LEVEL OF PROFESSIONALISM COUPLED WITH THE MOST ADAPT ABILITIES AS A SURGEON. HE WILL TAKE THE TIME TO ANSWER YOUR QUESTIONS BEFORE AND AFTER THE SURGERY. I THANK DR MOZEN FOR EVERY PAIN-FREE STEP I TAKE AND WOULD HIGHLY RECOMMEND HIM TO ANYONE WHO IS IN NEED OF HIS SERVICES. THANKS AGAIN!!
Educational Videos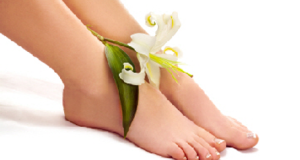 Learn about common foot and ankle injuries in our video series. We also discuss early warning signs as well as prevention techniques you can use.
Shockwave – As Seen on TV