Our Goal: Total Patient Satisfaction!
Our podiatrists aren't satisfied with good patient care. We work tirelessly because we want to provide you with excellent patient care. The doctors at Foot HealthCare are highly skilled and are leaders in advanced foot and ankle care in the state of Michigan. Give us a call today, we are here to help you right now.
A Family of Podiatric Physicians Dedicated to Excellence and Integrity
"We view the relationship that we have with our patients as a sacred trust. We work hard every day to deserve that trust."
MOST REQUESTED PROCEDURES AND SERVICES
Because of insurances I had to change foot doctors . I was apprehensive because I had been with my previous doctor for years. Dr. Mozen was very friendly, kind and offered new ideas for my care [ including special nail polish. His team is kind and friendly. I am looking forward to my future visits. And so are my feet.
I, TOO, HAD "PUT OFF" HAVING FOOT SURGERY UNTIL IT WAS TOO PAINFUL TO LIVE WITH. ONCE DR. MOZEN EXPLAINED THE SURGICAL PROCEDURE, I WAS FULLY CONVINCED THAT THIS WAS THE PROFESSIONAL I COULD TRUST. DR. MOZEN AND STAFF WERE VERY PATIENT AND PROFESSIONAL AS THEY ANSWERED ALL MY QUESTIONS AND WERE THERE TO SEE ME THROUGH THE PRE-OPERATIVE, OPERATION AND RECOVERY STAGES OF THIS PROCEDURE. I WOULD RECOMMEND DR. MOZEN TO ANYONE WHO IS CONSIDERING MEDICAL INTERVENTION FOR ANY COMPLICATION TO THEIR …
After three other foot doctors, the doctor thought to biopsy my toenail fungus and realized it was a yeast condition. With new medicatoin and treatment. After a 3 year struggle, my nails have improved in the last few months and I am thrilled. They haven't been this great in four years. I am also impressed that before doing an surgerical procedure on my toes, the Dr. had me take a Padnet test to make sure my circulation was good for healing. She works with caution, care, and a true sense of …
Dr. Mozen, Thank you for taking such good care of my sister, Monica… It was a pleasure meeting you. May the God Abraham, Isaac & Jacob bless you abundantly.
Dear Dr Mozen, You and your staff have been so caring. We appreciate all that you have done. Thank you so very much for your kindness.
Dear Foot Healthcare Associates Doctors and Staff: It all started with Jessie when I called mid afternoon to see if I could see Dr Mozen the same day. Such a nice lady showed concern and willing to try to help me and pleasant over the phone. I was shocked when Jessie came back with a time to be there. When I got to the office I was greeted by happy, upbeat people everywhere, with a lot of "care for others". Dr Mozen was amazing. Then the doctor and 3 of his brain trust stayed over to try …
Dear Foot Healthcare Associates: Thanks for getting me back into matching shoes. You and your staff have been a pleasure.
I had a great experience with Dr. Belken and his nurse yesterday. Dr. Belken was conscientious, compassionate and knowledgeable in treating my injured foot. He and his nurse took time to ask questions and work through the various problems I was having with my feet. It was really pleasant to be treated with such thoughtful, cheerful kindness. I enjoyed the appointment much more than I thought possible!
Dear Foot Healthcare Associates Doctors and Staff: I apologize for the delay, but I did want to thank you for your excellent care of our son Patrick. He and his father were fishing in Canada when he had his "accident". I thank you for the phone call and the letter: truly something that doesn't happen very often these days. Patrick was able to enjoy a nice seat in "business" class because of his injury. He had no trouble while walking & biking around Germany and walking in Amsterdam! He has no…
Dear Dr Mozen, "If you're doing all those nice things for me to get on my good side…Well, it's working!" Thank you sooo much for everything! I'm definitely coming back to get my other foot done! You really are the best doctor I've ever had. Me and my family appreciate everything you've done for me! Thank you for making my foot "normal'.
Educational Videos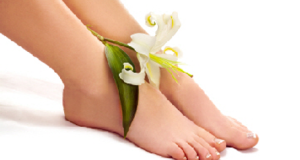 Learn about common foot and ankle injuries in our video series. We also discuss early warning signs as well as prevention techniques you can use.
Shockwave – As Seen on TV