Our Goal: Total Patient Satisfaction!
Our podiatrists aren't satisfied with good patient care. We work tirelessly because we want to provide you with excellent patient care. The doctors at Foot HealthCare are highly skilled and are leaders in advanced foot and ankle care in the state of Michigan. Give us a call today, we are here to help you right now.
A Family of Podiatric Physicians Dedicated to Excellence and Integrity
"We view the relationship that we have with our patients as a sacred trust. We work hard every day to deserve that trust."
MOST REQUESTED PROCEDURES AND SERVICES
I've had the pleasure of working with Dr. Mozen and his staff in both Novi and Livonia. I've been a runner for the last 38 years, and the pounding has taken a toll on my feet and legs. I was experiencing toe pain (big toe) and chronic plantar fasciitis, all in the left foot. After months of injections we decided to treat the toe with surgery on the joint, and to attack the plantar fasciitis aggressively at the root of the problem; my very tight calf muscle. Dr. Mozen cleaned out bone spurs a…
Dear Foot Healthcare Associates Doctors and Staff: I would like to thank you all for being so kind to my family and I during my surgery and my visits to your office. The surgery on my foot went very well and my foot feels 100% better, I no longer trip over invisible bumps on the floor LOL!. There is no pain in my foot and I have no more back pain, it feels good to be able to take walks without any pain. I feet like I could run a marathon (NOT). Thank you so much,
Dear. Dr. Belken and staff, Today was my first visit to a podiatrist. I was referred by my internist and was very pleased with the friendliness of everyone I met in the office. Dr. B spent a long time with me, examining my feet and talking about all the concerns I had. The whole visit was pleasant and painless; even the injections in each foot! I will have no problem recommending this office to others with foot issues.
Dear Foot Healthcare Associates Doctors and Staff: Thank you for being so kind and helpful before my surgery and during my recovery, It is amazing to see such a busy facility operate both professionally and pleasantly. :0)
I just wanted to drop a quick note to thank you for all your help regarding the injury to the tendons in my ankle. I appreciate that you immediately fit me into your busy schedule because I was in pain and discomfort. You were able to diagnose the problem when four other doctors including Sport Therapists could not. Also, I thank you for your efforts and follow through with my insurance company so I could get the approval I needed to get an MRI. The quality of care I received and the caring and …
I've been struggling with Plantar Fasciitis for years. I've been through store bought orthotics, physical therapy, stretching, icing, etc….nothing worked until I did the "Shockwave" and custom "Orthotics". I'm back working out with my Jazzercise and feel great!!
After three other foot doctors, the doctor thought to biopsy my toenail fungus and realized it was a yeast condition. With new medicatoin and treatment. After a 3 year struggle, my nails have improved in the last few months and I am thrilled. They haven't been this great in four years. I am also impressed that before doing an surgerical procedure on my toes, the Dr. had me take a Padnet test to make sure my circulation was good for healing. She works with caution, care, and a true sense of …
Dear Foot Healthcare Associates Doctors and Staff: I just wanted to write you a short note to thank your for performing the shockwave treatment on my heel As you k:now I have had over two years of severe pain in my heel. Your nerve block injections and the shockwave treatment were totally painless. I am so glad that you offered in– this treatment in your office. Please feel free to share this letter with your patients who may have some anxiety about having this procedure performed. I …
Dear Dr Mozen, You and your staff have been so caring. We appreciate all that you have done. Thank you so very much for your kindness.
Dr. Mozen: Thank you so much for the fine medical care that you gave my mother Merendia Powers (the old lady from Alabama) while she was in Michigan. Because of you, she is doing well and is happy. She will be leaving Thursday night going back to "Sweet Home Alabama". The Foot Doctor spoke with a doctor in Alabama who will continue to provide her any necessary ankle and foot care. My mom saw Dr. last Thursday for her final visit; she thanked him and gave him a big hug. I know you are b…
Educational Videos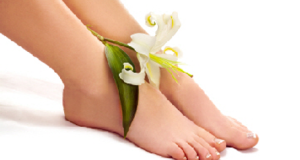 Learn about common foot and ankle injuries in our video series. We also discuss early warning signs as well as prevention techniques you can use.
Shockwave – As Seen on TV