Our Goal: Total Patient Satisfaction!
Our podiatrists aren't satisfied with good patient care. We work tirelessly because we want to provide you with excellent patient care. The doctors at Foot HealthCare are highly skilled and are leaders in advanced foot and ankle care in the state of Michigan. Give us a call today, we are here to help you right now.
A Family of Podiatric Physicians Dedicated to Excellence and Integrity
"We view the relationship that we have with our patients as a sacred trust. We work hard every day to deserve that trust."
MOST REQUESTED PROCEDURES AND SERVICES
Dear Foot Healthcare Associates: Thanks for getting me back into matching shoes. You and your staff have been a pleasure.
Today was my final visit to Dr. Mozen's office since having my surgery back. After having extreme pain and somewhat constant throbbing in my right foot last summer, I consulted Dr Mozen. A treatment of a series of three injections was suggested and done over a period of a few months. When this treatment did not alleviate the constant pain, Dr. Mozen suggested surgery on the metatarsal of the second toe. He said this would be a procedure that would shorten the toe and a pin would be inser…
I would like to thank you, very much, for curing my plantar fasciitis. I'm not sure that at my last appointment – in my tired post-call state – that I was able to adequately express to you my appreciation for treating me. My foot continues to improve and I now have approximately 95+% improvement in my condition. I find myself walking virtually the entire day now without pain. I can now return to most of my normal activities , such as running and backpacking. This ability to return to th…
Dear Foot Healthcare Associates Doctors and Staff: It all started with Jessie when I called mid afternoon to see if I could see Dr Mozen the same day. Such a nice lady showed concern and willing to try to help me and pleasant over the phone. I was shocked when Jessie came back with a time to be there. When I got to the office I was greeted by happy, upbeat people everywhere, with a lot of "care for others". Dr Mozen was amazing. Then the doctor and 3 of his brain trust stayed over to try …
"Being a retired Physical Education teacher, I was very anxious to be active in my retirement. However, I developed plantar fasciitis in one heel. Even though I could be physically active, when I stopped the activity, my foot pain became unbearable. After getting up from bed or from a chair, my heel continued to hurt. My options were to have treatment or give up the physical activities. I chose physical rehab, cortisone shot, and using a nighttime splint. None of this was successful, so I w…
I had an excellent experience on my first visit to Dr. Mozen! From the time I made the appointment (got one the next day), until I completed my office visit, I received superior care. The staff was prompt and efficient, I did not experience any pain or discomfort during the procedure, and I left the office with my prescriptions called in and my supplies in hand. Dr. Mozen has a wonderful bedside manner which put me immediately at ease, and I would not hesitate to refer other patients to him. I a…
I, TOO, HAD "PUT OFF" HAVING FOOT SURGERY UNTIL IT WAS TOO PAINFUL TO LIVE WITH. ONCE DR. MOZEN EXPLAINED THE SURGICAL PROCEDURE, I WAS FULLY CONVINCED THAT THIS WAS THE PROFESSIONAL I COULD TRUST. DR. MOZEN AND STAFF WERE VERY PATIENT AND PROFESSIONAL AS THEY ANSWERED ALL MY QUESTIONS AND WERE THERE TO SEE ME THROUGH THE PRE-OPERATIVE, OPERATION AND RECOVERY STAGES OF THIS PROCEDURE. I WOULD RECOMMEND DR. MOZEN TO ANYONE WHO IS CONSIDERING MEDICAL INTERVENTION FOR ANY COMPLICATION TO THEIR …
Dear Foot Healthcare Associates Doctors and Staff: What can I say that the other patients haven't already said? Your office staff is the best, from Sonja up front to the girls in back who I have enjoyed sharing my stories with. They all were very professional and made me feel very good on every visit. I will miss coming in the office, I mean how many people go to Dr's of aces with smile son their faces? Dr I will see you when I get the other foot done. PS I guess I have been feeling th…
Dr. Mozen, Thank you for taking such good care of my sister, Monica… It was a pleasure meeting you. May the God Abraham, Isaac & Jacob bless you abundantly.
Hello Dr. Mozen, Just wanted to send you a note on my new orthotics. I have to be honest it with you when I came to see you concerning an issue with bone spurs in my toe and you prescribed orthotics I was a bit skeptical. But now that I've been wearing the orthotics for a month I can't believe the results! My toe is feeling much better and I'm sure after the spurs are removed I'll be back to normal. But what really surprised me is the relief I experienced in my ongoing hip and back pa…
Educational Videos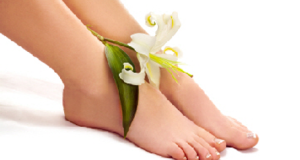 Learn about common foot and ankle injuries in our video series. We also discuss early warning signs as well as prevention techniques you can use.
Shockwave – As Seen on TV