Our Goal: Total Patient Satisfaction!
Our podiatrists aren't satisfied with good patient care. We work tirelessly because we want to provide you with excellent patient care. The doctors at Foot HealthCare are highly skilled and are leaders in advanced foot and ankle care in the state of Michigan. Give us a call today, we are here to help you right now.
A Family of Podiatric Physicians Dedicated to Excellence and Integrity
"We view the relationship that we have with our patients as a sacred trust. We work hard every day to deserve that trust."
MOST REQUESTED PROCEDURES AND SERVICES
Dear Foot Healthcare Associates Doctors and Staff: I wanted to let you know how appreciative I am of your help. Thanks for taking time out of your day to evaluate and treat me. My foot is 90 -95% improved. It's not interfering with any activities. If it "acts up" again, I'll call you. You are a true gentleman.
Dr. Mozen: Thank you so much for the fine medical care that you gave my mother Merendia Powers (the old lady from Alabama) while she was in Michigan. Because of you, she is doing well and is happy. She will be leaving Thursday night going back to "Sweet Home Alabama". The Foot Doctor spoke with a doctor in Alabama who will continue to provide her any necessary ankle and foot care. My mom saw Dr. last Thursday for her final visit; she thanked him and gave him a big hug. I know you are b…
Dear. Dr. Belken and staff, Today was my first visit to a podiatrist. I was referred by my internist and was very pleased with the friendliness of everyone I met in the office. Dr. B spent a long time with me, examining my feet and talking about all the concerns I had. The whole visit was pleasant and painless; even the injections in each foot! I will have no problem recommending this office to others with foot issues.
Dear Dr. Mozen: I was in terrible pain for such a long time. I had an ingrown toe nail as you know. I was treated with such kindness and care and given re-assurance of no pain. After the pain free procedure, I could get around and sleep. What a blessing!!!!!! Word's can't express my thankfulness for taking care of the pain and helping me get around again. Best wishes
"Being a retired Physical Education teacher, I was very anxious to be active in my retirement. However, I developed plantar fasciitis in one heel. Even though I could be physically active, when I stopped the activity, my foot pain became unbearable. After getting up from bed or from a chair, my heel continued to hurt. My options were to have treatment or give up the physical activities. I chose physical rehab, cortisone shot, and using a nighttime splint. None of this was successful, so I w…
Dear Foot Healthcare Associates Doctors and Staff: I apologize for the delay, but I did want to thank you for your excellent care of our son Patrick. He and his father were fishing in Canada when he had his "accident". I thank you for the phone call and the letter: truly something that doesn't happen very often these days. Patrick was able to enjoy a nice seat in "business" class because of his injury. He had no trouble while walking & biking around Germany and walking in Amsterdam! He has no…
I just love everyone at this office. Everyone is so friendly, but knows what they are talking about! I think I have seen just about every doctor in the practice and I have loved them all! My condition is hard to treat, but they all make me feel like I'm number one on their list! I would recommend any one of these doctors to anyone!
Dear Foot Healthcare Associates Doctors and Staff: I just wanted to write you a short note to thank your for performing the shockwave treatment on my heel As you k:now I have had over two years of severe pain in my heel. Your nerve block injections and the shockwave treatment were totally painless. I am so glad that you offered in– this treatment in your office. Please feel free to share this letter with your patients who may have some anxiety about having this procedure performed. I …
I want to say thank you very much Dr. Mozen!!!
Dr. Mozen & Staff: Thank You for Everything. Having foot surgery was nerve-wrecking, but all the gals (wonderful) helped in answering all my questions & making me feel at ease. Thank you! 🙂
Educational Videos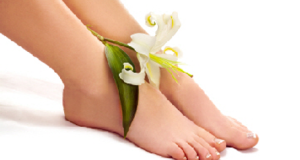 Learn about common foot and ankle injuries in our video series. We also discuss early warning signs as well as prevention techniques you can use.
Shockwave – As Seen on TV