Our Goal: Total Patient Satisfaction!
Our podiatrists aren't satisfied with good patient care. We work tirelessly because we want to provide you with excellent patient care. The doctors at Foot HealthCare are highly skilled and are leaders in advanced foot and ankle care in the state of Michigan. Give us a call today, we are here to help you right now.
A Family of Podiatric Physicians Dedicated to Excellence and Integrity
"We view the relationship that we have with our patients as a sacred trust. We work hard every day to deserve that trust."
MOST REQUESTED PROCEDURES AND SERVICES
I've been struggling with Plantar Fasciitis for years. I've been through store bought orthotics, physical therapy, stretching, icing, etc….nothing worked until I did the "Shockwave" and custom "Orthotics". I'm back working out with my Jazzercise and feel great!!
Dear Foot Healthcare Associates Doctors and Staff: I just wanted to drop you a line and thank you and your staff; in the office and at the hospital, for making my bunion surgery a pleasant experience. Well, as pleasant as any surgery can be. I have had these bunions for about 15 years. My fear of having someone cut into my feet was terrifying to me. It was so bad that I had to start cutting my shoes on the side to even be able to wear shoes. Even then the pain was almost unbearable. I had …
After three other foot doctors, the doctor thought to biopsy my toenail fungus and realized it was a yeast condition. With new medicatoin and treatment. After a 3 year struggle, my nails have improved in the last few months and I am thrilled. They haven't been this great in four years. I am also impressed that before doing an surgerical procedure on my toes, the Dr. had me take a Padnet test to make sure my circulation was good for healing. She works with caution, care, and a true sense of …
I just love everyone at this office. Everyone is so friendly, but knows what they are talking about! I think I have seen just about every doctor in the practice and I have loved them all! My condition is hard to treat, but they all make me feel like I'm number one on their list! I would recommend any one of these doctors to anyone!
Dear Dr Mozen, You and your staff have been so caring. We appreciate all that you have done. Thank you so very much for your kindness.
My name is Chequita Smith and my mom, Chaney Winters from Tennessee, fell and broke her ankle in three spots while visiting me in Michigan. The staff and doctors at the Hospital were outstanding in the care provided to my mom during her stay there. Upon being released we were so concerned about the care she would receive, how long it would be and what was before us. We had questions and my mom was so afraid. However, we found a friend in FHA. Before we left the hospital Dr gave us his cell ph…
Dear Foot Healthcare Associates Doctors and Staff: I wanted to let you know how appreciative I am of your help. Thanks for taking time out of your day to evaluate and treat me. My foot is 90 -95% improved. It's not interfering with any activities. If it "acts up" again, I'll call you. You are a true gentleman.
Dear Foot Healthcare Associates Doctors and Staff: I would just like to thank you, Very much. for curing my plantar fasciitis. I'm not sure that at my last appointment – in my tires post call state – that I was able to adequately express to you my appreciation for treating roe. My foot continues to improve and I now have approximately 95+% improvement in my condition. I find myself walking for virtually the entire day now without pain. I can now return to most of my normal activitie…
Dr. Mozen & Staff: Thank You for Everything. Having foot surgery was nerve-wrecking, but all the gals (wonderful) helped in answering all my questions & making me feel at ease. Thank you! 🙂
They operated on my Charcot Neurophathy foot. The Doctor did a complete reconstruction of my left foot. I am now walking with a spider boot and taking PT to get into shoes. He made it possible to walk again and made me quit smoking. Thank you.
Educational Videos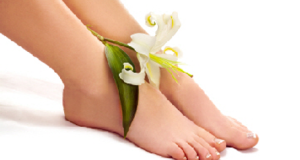 Learn about common foot and ankle injuries in our video series. We also discuss early warning signs as well as prevention techniques you can use.
Shockwave – As Seen on TV