Our Goal: Total Patient Satisfaction!
Our podiatrists aren't satisfied with good patient care. We work tirelessly because we want to provide you with excellent patient care. The doctors at Foot HealthCare are highly skilled and are leaders in advanced foot and ankle care in the state of Michigan. Give us a call today, we are here to help you right now.
A Family of Podiatric Physicians Dedicated to Excellence and Integrity
"We view the relationship that we have with our patients as a sacred trust. We work hard every day to deserve that trust."
MOST REQUESTED PROCEDURES AND SERVICES
Dear Foot Healthcare Associates Doctors and Staff: I just wanted to let you know how much I appreciate you and your staff. Your kindness, dedication and professionalism are something to be proud of in this day and age. The foot problem I was experiencing, not just the bunion but, the cist that was attached to it, was continually growing more painful every day. I had great apprehension about surgery because I had heard of the horror stories about foot surgery and I thought that living with …
I had a bunionectomy at Providence Surgical Center. A Foot Healthcare Associates doctor performed the surgery. This may have been a small surgery for some, but for me it was a very anxious time as I have only had one other surgery and that was nearly 30 years ago. I wanted to comment on the surgical center and the physician. The nurses, nurse anesthetist, two resident physicians, and all of the other staff at the surgical center who prepared me for surgery were outstanding. They were thorough, c…
Dr. Mozen, Thank you for taking such good care of my sister, Monica… It was a pleasure meeting you. May the God Abraham, Isaac & Jacob bless you abundantly.
Dear Foot Healthcare Associates Doctors and Staff: I wanted to let you know how appreciative I am of your help. Thanks for taking time out of your day to evaluate and treat me. My foot is 90 -95% improved. It's not interfering with any activities. If it "acts up" again, I'll call you. You are a true gentleman.
"Being a retired Physical Education teacher, I was very anxious to be active in my retirement. However, I developed plantar fasciitis in one heel. Even though I could be physically active, when I stopped the activity, my foot pain became unbearable. After getting up from bed or from a chair, my heel continued to hurt. My options were to have treatment or give up the physical activities. I chose physical rehab, cortisone shot, and using a nighttime splint. None of this was successful, so I w…
Dear Foot Healthcare Associates Doctors and Staff: Foot Health Care Thank you! This would not have been possible without you!
Dear Foot Healthcare Associates Doctors and Staff: As a new patient hat had a previously bad experience I would like to thank you all for your compassion and care. It was wonderful to feel that I was important. Thank you
After three other foot doctors, the doctor thought to biopsy my toenail fungus and realized it was a yeast condition. With new medicatoin and treatment. After a 3 year struggle, my nails have improved in the last few months and I am thrilled. They haven't been this great in four years. I am also impressed that before doing an surgerical procedure on my toes, the Dr. had me take a Padnet test to make sure my circulation was good for healing. She works with caution, care, and a true sense of …
Dear Foot Healthcare Associates Doctors and Staff: What can I say that the other patients haven't already said? Your office staff is the best, from Sonja up front to the girls in back who I have enjoyed sharing my stories with. They all were very professional and made me feel very good on every visit. I will miss coming in the office, I mean how many people go to Dr's of aces with smile son their faces? Dr I will see you when I get the other foot done. PS I guess I have been feeling th…
Let me start saying that Dr. Mozen has the best staff I have ever came in contact with, and then I met him his outgoing personality for a doctor is awesome. Dr. Mozen did surgery on my fifth toe which was hammer toes the surgery was success there was no pain after it was over with, my feet had been in so much pain for about two years my close friend referred me to him and that was the best thing that I did. I will definitely tell anyone who have foot problems to go to Dr. Mozen he is an awesome …
Educational Videos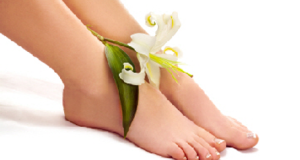 Learn about common foot and ankle injuries in our video series. We also discuss early warning signs as well as prevention techniques you can use.
Shockwave – As Seen on TV