Our Goal: Total Patient Satisfaction!
Our podiatrists aren't satisfied with good patient care. We work tirelessly because we want to provide you with excellent patient care. The doctors at Foot HealthCare are highly skilled and are leaders in advanced foot and ankle care in the state of Michigan. Give us a call today, we are here to help you right now.
A Family of Podiatric Physicians Dedicated to Excellence and Integrity
"We view the relationship that we have with our patients as a sacred trust. We work hard every day to deserve that trust."
MOST REQUESTED PROCEDURES AND SERVICES
Dear Foot Healthcare Associates Doctors and Staff: I just wanted to let you know how much I appreciate you and your staff. Your kindness, dedication and professionalism are something to be proud of in this day and age. The foot problem I was experiencing, not just the bunion but, the cist that was attached to it, was continually growing more painful every day. I had great apprehension about surgery because I had heard of the horror stories about foot surgery and I thought that living with …
Dear Foot Healthcare Associates Doctors and Staff: Foot Health Care Thank you! This would not have been possible without you!
I want to say thank you very much Dr. Mozen!!!
Dr. Mozen, I am writing this letter to express how delighted I am with the results of my two surgical procedures performed by you. I'm sure you realize and patients have expressed to you, surgical procedures can be quite traumatic. Not only is the patient concerned about the actual procedure and underlying outcome(s), looking ahead regarding the recovery stage can also be an overwhelming experience in itself. Dr. Mozen, I appreciate your positive, sincere, and thorough education regardin…
I just wanted to drop a quick note to thank you for all your help regarding the injury to the tendons in my ankle. I appreciate that you immediately fit me into your busy schedule because I was in pain and discomfort. You were able to diagnose the problem when four other doctors including Sport Therapists could not. Also, I thank you for your efforts and follow through with my insurance company so I could get the approval I needed to get an MRI. The quality of care I received and the caring and …
I've had the pleasure of working with Dr. Mozen and his staff in both Novi and Livonia. I've been a runner for the last 38 years, and the pounding has taken a toll on my feet and legs. I was experiencing toe pain (big toe) and chronic plantar fasciitis, all in the left foot. After months of injections we decided to treat the toe with surgery on the joint, and to attack the plantar fasciitis aggressively at the root of the problem; my very tight calf muscle. Dr. Mozen cleaned out bone spurs a…
I was referred to Dr. Mozen by one of his patients. I was very reluctant about the visit because of a bad experience I had with another Podiatrist thirteen years ago, but because of the faith I have in the person who recommended me, I decided to visit Dr. Mozen's office. During my first visit, Dr. Mozen diagnosed that there were bunions on both of my feet. Treatment during that visit was to get injections to help relieve some of the pain that I was experiencing. Dr. Mozen, assured me tha…
Dear Dr. and Staff, I am very appreciative to have you as my doctor. I would like to thank you and your staff for your patience, always kind and professional. This problem was worsening since I was a child, thank you for performing such a difficult procedure. You are a great surgeon, thanks again for taking such good care of my foot.
Because of insurances I had to change foot doctors . I was apprehensive because I had been with my previous doctor for years. Dr. Mozen was very friendly, kind and offered new ideas for my care [ including special nail polish. His team is kind and friendly. I am looking forward to my future visits. And so are my feet.
I would like to thank you, very much, for curing my plantar fasciitis. I'm not sure that at my last appointment – in my tired post-call state – that I was able to adequately express to you my appreciation for treating me. My foot continues to improve and I now have approximately 95+% improvement in my condition. I find myself walking virtually the entire day now without pain. I can now return to most of my normal activities , such as running and backpacking. This ability to return to th…
Educational Videos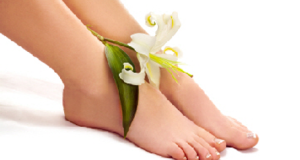 Learn about common foot and ankle injuries in our video series. We also discuss early warning signs as well as prevention techniques you can use.
Shockwave – As Seen on TV