Our Goal: Total Patient Satisfaction!
Our podiatrists aren't satisfied with good patient care. We work tirelessly because we want to provide you with excellent patient care. The doctors at Foot HealthCare are highly skilled and are leaders in advanced foot and ankle care in the state of Michigan. Give us a call today, we are here to help you right now.
A Family of Podiatric Physicians Dedicated to Excellence and Integrity
"We view the relationship that we have with our patients as a sacred trust. We work hard every day to deserve that trust."
MOST REQUESTED PROCEDURES AND SERVICES
I want to say thank you very much Dr. Mozen!!!
Dear Foot Healthcare Associates: Thanks for getting me back into matching shoes. You and your staff have been a pleasure.
Dr. Mozen, I am writing this letter to express how delighted I am with the results of my two surgical procedures performed by you. I'm sure you realize and patients have expressed to you, surgical procedures can be quite traumatic. Not only is the patient concerned about the actual procedure and underlying outcome(s), looking ahead regarding the recovery stage can also be an overwhelming experience in itself. Dr. Mozen, I appreciate your positive, sincere, and thorough education regardin…
Dear Foot Healthcare Associates Doctors and Staff: I apologize for the delay, but I did want to thank you for your excellent care of our son Patrick. He and his father were fishing in Canada when he had his "accident". I thank you for the phone call and the letter: truly something that doesn't happen very often these days. Patrick was able to enjoy a nice seat in "business" class because of his injury. He had no trouble while walking & biking around Germany and walking in Amsterdam! He has no…
I had an excellent experience on my first visit to Dr. Mozen! From the time I made the appointment (got one the next day), until I completed my office visit, I received superior care. The staff was prompt and efficient, I did not experience any pain or discomfort during the procedure, and I left the office with my prescriptions called in and my supplies in hand. Dr. Mozen has a wonderful bedside manner which put me immediately at ease, and I would not hesitate to refer other patients to him. I a…
Dr. Mozen & Staff: Thank You for Everything. Having foot surgery was nerve-wrecking, but all the gals (wonderful) helped in answering all my questions & making me feel at ease. Thank you! 🙂
Dear Foot Healthcare Associates Doctors and Staff: I wanted to let you know how appreciative I am of your help. Thanks for taking time out of your day to evaluate and treat me. My foot is 90 -95% improved. It's not interfering with any activities. If it "acts up" again, I'll call you. You are a true gentleman.
Dear Foot Healthcare Associates Doctors and Staff: Foot Health Care Thank you! This would not have been possible without you!
Dear Foot Healthcare Associates Doctors and Staff: Thank you for being so kind and helpful before my surgery and during my recovery, It is amazing to see such a busy facility operate both professionally and pleasantly. :0)
Dear Foot Healthcare Associates Doctors and Staff: First of all, I would like to thank you and your staff for making my foot surgery a relaxing and stress-free experience. Secondly, I would like to address your patients who are as nervous as I was before I had the surgery. The process of having any kind of surgery done can be very nerve wrecking. I for one can testify to that. Before I had the procedure done, I had many a person tell me how painful the surgery was going to be and that I would…
Educational Videos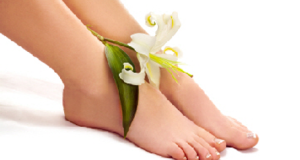 Learn about common foot and ankle injuries in our video series. We also discuss early warning signs as well as prevention techniques you can use.
Shockwave – As Seen on TV