Our Goal: Total Patient Satisfaction!
Our podiatrists aren't satisfied with good patient care. We work tirelessly because we want to provide you with excellent patient care. The doctors at Foot HealthCare are highly skilled and are leaders in advanced foot and ankle care in the state of Michigan. Give us a call today, we are here to help you right now.
A Family of Podiatric Physicians Dedicated to Excellence and Integrity
"We view the relationship that we have with our patients as a sacred trust. We work hard every day to deserve that trust."
MOST REQUESTED PROCEDURES AND SERVICES
I want to thank you the wonderful care you have given me since my foot accident. At my first appointment with you, you assessed the status of what needed to be done regarding the care of my injury. You preformed foot surgery in November 2010 where you inserted 4 pins as needed. You set me on a great course for complete healing and recovery. I admire, greatly your stellar skills as a foot surgeon as well as your personal caring interaction with your patients. I would highly recommend you to any f…
I've had the pleasure of working with Dr. Mozen and his staff in both Novi and Livonia. I've been a runner for the last 38 years, and the pounding has taken a toll on my feet and legs. I was experiencing toe pain (big toe) and chronic plantar fasciitis, all in the left foot. After months of injections we decided to treat the toe with surgery on the joint, and to attack the plantar fasciitis aggressively at the root of the problem; my very tight calf muscle. Dr. Mozen cleaned out bone spurs a…
Dear Dr. and Staff, I am very appreciative to have you as my doctor. I would like to thank you and your staff for your patience, always kind and professional. This problem was worsening since I was a child, thank you for performing such a difficult procedure. You are a great surgeon, thanks again for taking such good care of my foot.
Dear. Dr. Belken and staff, Today was my first visit to a podiatrist. I was referred by my internist and was very pleased with the friendliness of everyone I met in the office. Dr. B spent a long time with me, examining my feet and talking about all the concerns I had. The whole visit was pleasant and painless; even the injections in each foot! I will have no problem recommending this office to others with foot issues.
As you know, I have had severe heel pain for approximately 2 ½ years. I had the shock wave treatment performed in your office 6 weeks ago and am now 100% pain free. Thank you so much for providing this treatment for me. If any of your patients should have any questions regarding shock wave treatment, please feel free to have them contact me.
Dear Foot Healthcare Associates Doctors and Staff: I apologize for the delay, but I did want to thank you for your excellent care of our son Patrick. He and his father were fishing in Canada when he had his "accident". I thank you for the phone call and the letter: truly something that doesn't happen very often these days. Patrick was able to enjoy a nice seat in "business" class because of his injury. He had no trouble while walking & biking around Germany and walking in Amsterdam! He has no…
I had a bunionectomy at Providence Surgical Center. A Foot Healthcare Associates doctor performed the surgery. This may have been a small surgery for some, but for me it was a very anxious time as I have only had one other surgery and that was nearly 30 years ago. I wanted to comment on the surgical center and the physician. The nurses, nurse anesthetist, two resident physicians, and all of the other staff at the surgical center who prepared me for surgery were outstanding. They were thorough, c…
I would like to thank you, very much, for curing my plantar fasciitis. I'm not sure that at my last appointment – in my tired post-call state – that I was able to adequately express to you my appreciation for treating me. My foot continues to improve and I now have approximately 95+% improvement in my condition. I find myself walking virtually the entire day now without pain. I can now return to most of my normal activities , such as running and backpacking. This ability to return to th…
Dr. Mozen: Thank you so much for the fine medical care that you gave my mother Merendia Powers (the old lady from Alabama) while she was in Michigan. Because of you, she is doing well and is happy. She will be leaving Thursday night going back to "Sweet Home Alabama". The Foot Doctor spoke with a doctor in Alabama who will continue to provide her any necessary ankle and foot care. My mom saw Dr. last Thursday for her final visit; she thanked him and gave him a big hug. I know you are b…
I was referred to Dr. Mozen by one of his patients. I was very reluctant about the visit because of a bad experience I had with another Podiatrist thirteen years ago, but because of the faith I have in the person who recommended me, I decided to visit Dr. Mozen's office. During my first visit, Dr. Mozen diagnosed that there were bunions on both of my feet. Treatment during that visit was to get injections to help relieve some of the pain that I was experiencing. Dr. Mozen, assured me tha…
Educational Videos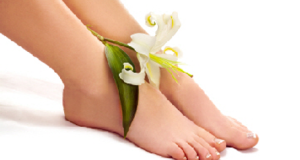 Learn about common foot and ankle injuries in our video series. We also discuss early warning signs as well as prevention techniques you can use.
Shockwave – As Seen on TV