Our Goal: Total Patient Satisfaction!
Our podiatrists aren't satisfied with good patient care. We work tirelessly because we want to provide you with excellent patient care. The doctors at Foot HealthCare are highly skilled and are leaders in advanced foot and ankle care in the state of Michigan. Give us a call today, we are here to help you right now.
A Family of Podiatric Physicians Dedicated to Excellence and Integrity
"We view the relationship that we have with our patients as a sacred trust. We work hard every day to deserve that trust."
MOST REQUESTED PROCEDURES AND SERVICES
Dear Foot Healthcare Associates Doctors and Staff: I just wanted to drop you a line and thank you and your staff; in the office and at the hospital, for making my bunion surgery a pleasant experience. Well, as pleasant as any surgery can be. I have had these bunions for about 15 years. My fear of having someone cut into my feet was terrifying to me. It was so bad that I had to start cutting my shoes on the side to even be able to wear shoes. Even then the pain was almost unbearable. I had …
Dear Foot Healthcare Associates Doctors and Staff: Thank you for being so kind and helpful before my surgery and during my recovery, It is amazing to see such a busy facility operate both professionally and pleasantly. :0)
I want to say thank you very much Dr. Mozen!!!
Dear Dr Mozen, You and your staff have been so caring. We appreciate all that you have done. Thank you so very much for your kindness.
Dr. Mozen, "Some people have a knack for being thoughtful.. It seems they always know just what to do to make another person feel special, and make their live a litter sweeter, too. Some people have a way of being helpful.. It seems they always know just where to be to lend a hand whenever one is needed, and help make things turn out successfully. Some people have a knack for being caring … It seems they always know just what to say to lighten up another person's burden, and …
Dr. Mozen, Thank you for taking such good care of my sister, Monica… It was a pleasure meeting you. May the God Abraham, Isaac & Jacob bless you abundantly.
Because of insurances I had to change foot doctors . I was apprehensive because I had been with my previous doctor for years. Dr. Mozen was very friendly, kind and offered new ideas for my care [ including special nail polish. His team is kind and friendly. I am looking forward to my future visits. And so are my feet.
Dear. Dr. Belken and staff, Today was my first visit to a podiatrist. I was referred by my internist and was very pleased with the friendliness of everyone I met in the office. Dr. B spent a long time with me, examining my feet and talking about all the concerns I had. The whole visit was pleasant and painless; even the injections in each foot! I will have no problem recommending this office to others with foot issues.
Hello Dr. Mozen, Just wanted to send you a note on my new orthotics. I have to be honest it with you when I came to see you concerning an issue with bone spurs in my toe and you prescribed orthotics I was a bit skeptical. But now that I've been wearing the orthotics for a month I can't believe the results! My toe is feeling much better and I'm sure after the spurs are removed I'll be back to normal. But what really surprised me is the relief I experienced in my ongoing hip and back pa…
Lets start with a praise of Thanks to the doctor she has really restore my happy back with the personal care from her and her staff my husband surgery was successful, recovery has had major influence for him to adjust that his every concern was met from wound care and post-op and continue care. Just wanted to say that Dr. just raise the Bar in Michigan as my TOP DOC 2013 (PODIATRY) D.M.P
Educational Videos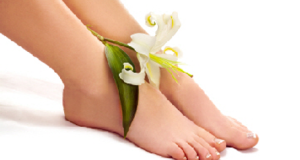 Learn about common foot and ankle injuries in our video series. We also discuss early warning signs as well as prevention techniques you can use.
Shockwave – As Seen on TV