Our Goal: Total Patient Satisfaction!
Our podiatrists aren't satisfied with good patient care. We work tirelessly because we want to provide you with excellent patient care. The doctors at Foot HealthCare are highly skilled and are leaders in advanced foot and ankle care in the state of Michigan. Give us a call today, we are here to help you right now.
A Family of Podiatric Physicians Dedicated to Excellence and Integrity
"We view the relationship that we have with our patients as a sacred trust. We work hard every day to deserve that trust."
MOST REQUESTED PROCEDURES AND SERVICES
Dear. Dr. Belken and staff, Today was my first visit to a podiatrist. I was referred by my internist and was very pleased with the friendliness of everyone I met in the office. Dr. B spent a long time with me, examining my feet and talking about all the concerns I had. The whole visit was pleasant and painless; even the injections in each foot! I will have no problem recommending this office to others with foot issues.
Dear Foot Healthcare Associates Doctors and Staff: I wanted to let you know how appreciative I am of your help. Thanks for taking time out of your day to evaluate and treat me. My foot is 90 -95% improved. It's not interfering with any activities. If it "acts up" again, I'll call you. You are a true gentleman.
Let me start saying that Dr. Mozen has the best staff I have ever came in contact with, and then I met him his outgoing personality for a doctor is awesome. Dr. Mozen did surgery on my fifth toe which was hammer toes the surgery was success there was no pain after it was over with, my feet had been in so much pain for about two years my close friend referred me to him and that was the best thing that I did. I will definitely tell anyone who have foot problems to go to Dr. Mozen he is an awesome …
Dear Foot Healthcare Associates Doctors and Staff: Thank you for carving out some time to explain the bill. I appreciated it very much. Hope your new billing company does a no nonsense job – like just simply make it clearer.
I had a bunionectomy at Providence Surgical Center. A Foot Healthcare Associates doctor performed the surgery. This may have been a small surgery for some, but for me it was a very anxious time as I have only had one other surgery and that was nearly 30 years ago. I wanted to comment on the surgical center and the physician. The nurses, nurse anesthetist, two resident physicians, and all of the other staff at the surgical center who prepared me for surgery were outstanding. They were thorough, c…
Dear Foot Healthcare Associates Doctors and Staff: It all started with Jessie when I called mid afternoon to see if I could see Dr Mozen the same day. Such a nice lady showed concern and willing to try to help me and pleasant over the phone. I was shocked when Jessie came back with a time to be there. When I got to the office I was greeted by happy, upbeat people everywhere, with a lot of "care for others". Dr Mozen was amazing. Then the doctor and 3 of his brain trust stayed over to try …
After three other foot doctors, the doctor thought to biopsy my toenail fungus and realized it was a yeast condition. With new medicatoin and treatment. After a 3 year struggle, my nails have improved in the last few months and I am thrilled. They haven't been this great in four years. I am also impressed that before doing an surgerical procedure on my toes, the Dr. had me take a Padnet test to make sure my circulation was good for healing. She works with caution, care, and a true sense of …
My name is Jean & I am 84 years old. I had surgery on my left foot (hammer toe) and four months later had a bone spur removed from my right foot. I was in pain with both for a long time before my surgeries. I didn't have any pain at all with either operation. After my first surgery I came home with a prescription for Darvocet and didn't take even one after either surgery. My feet feel great now and I am able to walk 3 or 4 times a week like I use to. I never dreamed I would go through the…
Dear Foot Healthcare Associates Doctors and Staff: I would just like to thank you, Very much. for curing my plantar fasciitis. I'm not sure that at my last appointment – in my tires post call state – that I was able to adequately express to you my appreciation for treating roe. My foot continues to improve and I now have approximately 95+% improvement in my condition. I find myself walking for virtually the entire day now without pain. I can now return to most of my normal activitie…
I was referred to Dr. Mozen by one of his patients. I was very reluctant about the visit because of a bad experience I had with another Podiatrist thirteen years ago, but because of the faith I have in the person who recommended me, I decided to visit Dr. Mozen's office. During my first visit, Dr. Mozen diagnosed that there were bunions on both of my feet. Treatment during that visit was to get injections to help relieve some of the pain that I was experiencing. Dr. Mozen, assured me tha…
Educational Videos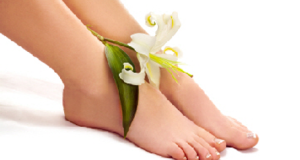 Learn about common foot and ankle injuries in our video series. We also discuss early warning signs as well as prevention techniques you can use.
Shockwave – As Seen on TV