Our Goal: Total Patient Satisfaction!
Our podiatrists aren't satisfied with good patient care. We work tirelessly because we want to provide you with excellent patient care. The doctors at Foot HealthCare are highly skilled and are leaders in advanced foot and ankle care in the state of Michigan. Give us a call today, we are here to help you right now.
A Family of Podiatric Physicians Dedicated to Excellence and Integrity
"We view the relationship that we have with our patients as a sacred trust. We work hard every day to deserve that trust."
MOST REQUESTED PROCEDURES AND SERVICES
Dr. Mozen & Staff: Thank You for Everything. Having foot surgery was nerve-wrecking, but all the gals (wonderful) helped in answering all my questions & making me feel at ease. Thank you! 🙂
Dr. Mozen, I want to thank you for taking care of the sore on my little toe. I was actually able to wear dress shoes to my grandson's wedding. It was so nice to be able to wear shoes like a real person again. Thank you so much. (But I won't wear that kind of shoe often.)
As you know, I have had severe heel pain for approximately 2 ½ years. I had the shock wave treatment performed in your office 6 weeks ago and am now 100% pain free. Thank you so much for providing this treatment for me. If any of your patients should have any questions regarding shock wave treatment, please feel free to have them contact me.
I want to say thank you very much Dr. Mozen!!!
Dear Foot Healthcare Associates Doctors and Staff: It all started with Jessie when I called mid afternoon to see if I could see Dr Mozen the same day. Such a nice lady showed concern and willing to try to help me and pleasant over the phone. I was shocked when Jessie came back with a time to be there. When I got to the office I was greeted by happy, upbeat people everywhere, with a lot of "care for others". Dr Mozen was amazing. Then the doctor and 3 of his brain trust stayed over to try …
Hello Dr. Mozen, Just wanted to send you a note on my new orthotics. I have to be honest it with you when I came to see you concerning an issue with bone spurs in my toe and you prescribed orthotics I was a bit skeptical. But now that I've been wearing the orthotics for a month I can't believe the results! My toe is feeling much better and I'm sure after the spurs are removed I'll be back to normal. But what really surprised me is the relief I experienced in my ongoing hip and back pa…
A year ago, no one could have told me that I would have still been pain free and enjoying life the way I used to before my procedure. Just over three years ago I started to experience sharp pain in my heel, in the beginning it just happened in the morning and it would go away after a few minutes. Gradually the pain started to happen during the day too. By the time I came to see you my arch felt like it was pulled so tight and my heel hurt so bad I could hardly walk. I stopped exercising, I st…
Dear Foot Healthcare Associates Doctors and Staff: First of all, I would like to thank you and your staff for making my foot surgery a relaxing and stress-free experience. Secondly, I would like to address your patients who are as nervous as I was before I had the surgery. The process of having any kind of surgery done can be very nerve wrecking. I for one can testify to that. Before I had the procedure done, I had many a person tell me how painful the surgery was going to be and that I would…
Dear Foot Healthcare Associates Doctors and Staff: I just wanted to drop you a line and thank you and your staff; in the office and at the hospital, for making my bunion surgery a pleasant experience. Well, as pleasant as any surgery can be. I have had these bunions for about 15 years. My fear of having someone cut into my feet was terrifying to me. It was so bad that I had to start cutting my shoes on the side to even be able to wear shoes. Even then the pain was almost unbearable. I had …
Dear Dr. Mozen: I was in terrible pain for such a long time. I had an ingrown toe nail as you know. I was treated with such kindness and care and given re-assurance of no pain. After the pain free procedure, I could get around and sleep. What a blessing!!!!!! Word's can't express my thankfulness for taking care of the pain and helping me get around again. Best wishes
Educational Videos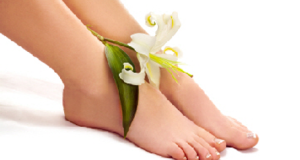 Learn about common foot and ankle injuries in our video series. We also discuss early warning signs as well as prevention techniques you can use.
Shockwave – As Seen on TV