Our Goal: Total Patient Satisfaction!
Our podiatrists aren't satisfied with good patient care. We work tirelessly because we want to provide you with excellent patient care. The doctors at Foot HealthCare are highly skilled and are leaders in advanced foot and ankle care in the state of Michigan. Give us a call today, we are here to help you right now.
A Family of Podiatric Physicians Dedicated to Excellence and Integrity
"We view the relationship that we have with our patients as a sacred trust. We work hard every day to deserve that trust."
MOST REQUESTED PROCEDURES AND SERVICES
Dear Foot Healthcare Associates Doctors and Staff: What can I say that the other patients haven't already said? Your office staff is the best, from Sonja up front to the girls in back who I have enjoyed sharing my stories with. They all were very professional and made me feel very good on every visit. I will miss coming in the office, I mean how many people go to Dr's of aces with smile son their faces? Dr I will see you when I get the other foot done. PS I guess I have been feeling th…
Dear Dr Mozen, "If you're doing all those nice things for me to get on my good side…Well, it's working!" Thank you sooo much for everything! I'm definitely coming back to get my other foot done! You really are the best doctor I've ever had. Me and my family appreciate everything you've done for me! Thank you for making my foot "normal'.
Hello Dr. Mozen, Just wanted to send you a note on my new orthotics. I have to be honest it with you when I came to see you concerning an issue with bone spurs in my toe and you prescribed orthotics I was a bit skeptical. But now that I've been wearing the orthotics for a month I can't believe the results! My toe is feeling much better and I'm sure after the spurs are removed I'll be back to normal. But what really surprised me is the relief I experienced in my ongoing hip and back pa…
I've been struggling with Plantar Fasciitis for years. I've been through store bought orthotics, physical therapy, stretching, icing, etc….nothing worked until I did the "Shockwave" and custom "Orthotics". I'm back working out with my Jazzercise and feel great!!
I wanted to take a moment to thank you and the staff of Foot Healthcare Associates. Often times, simple acts of kindness are taken for granted and fall unnoticed through the cracks. These past few months have been tiresome and stressful – not only for 'John' but for myself as well – and I know that were it not for your kindness and expertise as well as the courteous efficiency of the staff we would not have made it through this far with our collective sanity. Pleased as I have been th…
Dear Foot Healthcare Associates Doctors and Staff: I just wanted to let you know how much I appreciate you and your staff. Your kindness, dedication and professionalism are something to be proud of in this day and age. The foot problem I was experiencing, not just the bunion but, the cist that was attached to it, was continually growing more painful every day. I had great apprehension about surgery because I had heard of the horror stories about foot surgery and I thought that living with …
Today was my final visit to Dr. Mozen's office since having my surgery back. After having extreme pain and somewhat constant throbbing in my right foot last summer, I consulted Dr Mozen. A treatment of a series of three injections was suggested and done over a period of a few months. When this treatment did not alleviate the constant pain, Dr. Mozen suggested surgery on the metatarsal of the second toe. He said this would be a procedure that would shorten the toe and a pin would be inser…
Dear Foot Healthcare Associates Doctors and Staff: Thank you so much for your wonderful care. I never would have thought pieces of plastic in my shoes could make such a difference. The orthotics are wonderful – no more pain! You are a very caring, generous man. Thank you
Dear Foot Healthcare Associates Doctors and Staff: I just wanted to drop you a line and thank you and your staff; in the office and at the hospital, for making my bunion surgery a pleasant experience. Well, as pleasant as any surgery can be. I have had these bunions for about 15 years. My fear of having someone cut into my feet was terrifying to me. It was so bad that I had to start cutting my shoes on the side to even be able to wear shoes. Even then the pain was almost unbearable. I had …
A year ago, no one could have told me that I would have still been pain free and enjoying life the way I used to before my procedure. Just over three years ago I started to experience sharp pain in my heel, in the beginning it just happened in the morning and it would go away after a few minutes. Gradually the pain started to happen during the day too. By the time I came to see you my arch felt like it was pulled so tight and my heel hurt so bad I could hardly walk. I stopped exercising, I st…
Educational Videos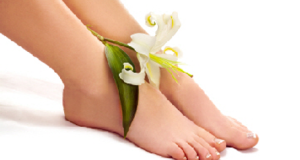 Learn about common foot and ankle injuries in our video series. We also discuss early warning signs as well as prevention techniques you can use.
Shockwave – As Seen on TV