Our Goal: Total Patient Satisfaction!
Our podiatrists aren't satisfied with good patient care. We work tirelessly because we want to provide you with excellent patient care. The doctors at Foot HealthCare are highly skilled and are leaders in advanced foot and ankle care in the state of Michigan. Give us a call today, we are here to help you right now.
A Family of Podiatric Physicians Dedicated to Excellence and Integrity
"We view the relationship that we have with our patients as a sacred trust. We work hard every day to deserve that trust."
MOST REQUESTED PROCEDURES AND SERVICES
Dr. Mozen & Staff: Thank You for Everything. Having foot surgery was nerve-wrecking, but all the gals (wonderful) helped in answering all my questions & making me feel at ease. Thank you! 🙂
Dear Foot Healthcare Associates Doctors and Staff: I would like to express my gratitude for all the wonderful care you have shown to both me and my patients. I especially would like to thank you, Dr. Mozen, for going above and beyond in treating my chronic foot pain – most recently with the orthotripsy. I am hopeful for pain free days ahead and a return to normal activities again. Your staff has always been pleasant, professional and caring – I know this first hand as well as from feedbac…
Dear Foot Healthcare Associates Doctors and Staff: I just wanted to write you a short note to thank your for performing the shockwave treatment on my heel As you k:now I have had over two years of severe pain in my heel. Your nerve block injections and the shockwave treatment were totally painless. I am so glad that you offered in– this treatment in your office. Please feel free to share this letter with your patients who may have some anxiety about having this procedure performed. I …
My name is Jean & I am 84 years old. I had surgery on my left foot (hammer toe) and four months later had a bone spur removed from my right foot. I was in pain with both for a long time before my surgeries. I didn't have any pain at all with either operation. After my first surgery I came home with a prescription for Darvocet and didn't take even one after either surgery. My feet feel great now and I am able to walk 3 or 4 times a week like I use to. I never dreamed I would go through the…
I just love everyone at this office. Everyone is so friendly, but knows what they are talking about! I think I have seen just about every doctor in the practice and I have loved them all! My condition is hard to treat, but they all make me feel like I'm number one on their list! I would recommend any one of these doctors to anyone!
Dear Foot Healthcare Associates Doctors and Staff: What can I say that the other patients haven't already said? Your office staff is the best, from Sonja up front to the girls in back who I have enjoyed sharing my stories with. They all were very professional and made me feel very good on every visit. I will miss coming in the office, I mean how many people go to Dr's of aces with smile son their faces? Dr I will see you when I get the other foot done. PS I guess I have been feeling th…
Dear Foot Healthcare Associates Doctors and Staff: Foot Health Care Thank you! This would not have been possible without you!
Dr. Mozen, I am writing this letter to express how delighted I am with the results of my two surgical procedures performed by you. I'm sure you realize and patients have expressed to you, surgical procedures can be quite traumatic. Not only is the patient concerned about the actual procedure and underlying outcome(s), looking ahead regarding the recovery stage can also be an overwhelming experience in itself. Dr. Mozen, I appreciate your positive, sincere, and thorough education regardin…
Dr. Mozen: Thank you so much for the fine medical care that you gave my mother Merendia Powers (the old lady from Alabama) while she was in Michigan. Because of you, she is doing well and is happy. She will be leaving Thursday night going back to "Sweet Home Alabama". The Foot Doctor spoke with a doctor in Alabama who will continue to provide her any necessary ankle and foot care. My mom saw Dr. last Thursday for her final visit; she thanked him and gave him a big hug. I know you are b…
I was referred to Dr. Mozen by one of his patients. I was very reluctant about the visit because of a bad experience I had with another Podiatrist thirteen years ago, but because of the faith I have in the person who recommended me, I decided to visit Dr. Mozen's office. During my first visit, Dr. Mozen diagnosed that there were bunions on both of my feet. Treatment during that visit was to get injections to help relieve some of the pain that I was experiencing. Dr. Mozen, assured me tha…
Educational Videos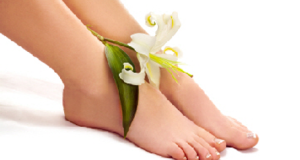 Learn about common foot and ankle injuries in our video series. We also discuss early warning signs as well as prevention techniques you can use.
Shockwave – As Seen on TV