Our Goal: Total Patient Satisfaction!
Our podiatrists aren't satisfied with good patient care. We work tirelessly because we want to provide you with excellent patient care. The doctors at Foot HealthCare are highly skilled and are leaders in advanced foot and ankle care in the state of Michigan. Give us a call today, we are here to help you right now.
A Family of Podiatric Physicians Dedicated to Excellence and Integrity
"We view the relationship that we have with our patients as a sacred trust. We work hard every day to deserve that trust."
MOST REQUESTED PROCEDURES AND SERVICES
Dr. Mozen, Thank you for taking such good care of my sister, Monica… It was a pleasure meeting you. May the God Abraham, Isaac & Jacob bless you abundantly.
Dear Foot Healthcare Associates Doctors and Staff: I wanted to let you know how appreciative I am of your help. Thanks for taking time out of your day to evaluate and treat me. My foot is 90 -95% improved. It's not interfering with any activities. If it "acts up" again, I'll call you. You are a true gentleman.
Dear Dr Mozen, "If you're doing all those nice things for me to get on my good side…Well, it's working!" Thank you sooo much for everything! I'm definitely coming back to get my other foot done! You really are the best doctor I've ever had. Me and my family appreciate everything you've done for me! Thank you for making my foot "normal'.
Today was my final visit to Dr. Mozen's office since having my surgery back. After having extreme pain and somewhat constant throbbing in my right foot last summer, I consulted Dr Mozen. A treatment of a series of three injections was suggested and done over a period of a few months. When this treatment did not alleviate the constant pain, Dr. Mozen suggested surgery on the metatarsal of the second toe. He said this would be a procedure that would shorten the toe and a pin would be inser…
Dear Foot Healthcare Associates: Thanks for getting me back into matching shoes. You and your staff have been a pleasure.
Dear Dr Mozen, You and your staff have been so caring. We appreciate all that you have done. Thank you so very much for your kindness.
My name is Chequita Smith and my mom, Chaney Winters from Tennessee, fell and broke her ankle in three spots while visiting me in Michigan. The staff and doctors at the Hospital were outstanding in the care provided to my mom during her stay there. Upon being released we were so concerned about the care she would receive, how long it would be and what was before us. We had questions and my mom was so afraid. However, we found a friend in FHA. Before we left the hospital Dr gave us his cell ph…
I've been struggling with Plantar Fasciitis for years. I've been through store bought orthotics, physical therapy, stretching, icing, etc….nothing worked until I did the "Shockwave" and custom "Orthotics". I'm back working out with my Jazzercise and feel great!!
I was referred to Dr. Mozen's office by my general physician as well. The staff is very nice and Dr. Mozen very easy going and kind. All questions were answered (I was shown 2 videos on foot issues) and after x-rays it was determined that I had bone spurs on 2 of my toes. The surgery went very well-I never even took a pain pill after! The incisions were on the tops of my toes so there was very little stress/pressure even when I walked. Stitches came out 10 days ago and I'm feeling great. I w…
Dear Neal, A very belated, but sincere THANK YOU for seeing me spur of the moment & outside of office hours AND for taking such good care of my poor toe. I was in so much pain and am so grateful for your care. I'm happy to report I am all healed. Thank you for your generosity & time .
Educational Videos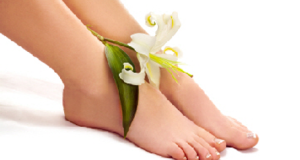 Learn about common foot and ankle injuries in our video series. We also discuss early warning signs as well as prevention techniques you can use.
Shockwave – As Seen on TV