Our Goal: Total Patient Satisfaction!
Our podiatrists aren't satisfied with good patient care. We work tirelessly because we want to provide you with excellent patient care. The doctors at Foot HealthCare are highly skilled and are leaders in advanced foot and ankle care in the state of Michigan. Give us a call today, we are here to help you right now.
A Family of Podiatric Physicians Dedicated to Excellence and Integrity
"We view the relationship that we have with our patients as a sacred trust. We work hard every day to deserve that trust."
MOST REQUESTED PROCEDURES AND SERVICES
Because of insurances I had to change foot doctors . I was apprehensive because I had been with my previous doctor for years. Dr. Mozen was very friendly, kind and offered new ideas for my care [ including special nail polish. His team is kind and friendly. I am looking forward to my future visits. And so are my feet.
Dr. Mozen, Thank you for taking such good care of my sister, Monica… It was a pleasure meeting you. May the God Abraham, Isaac & Jacob bless you abundantly.
Just want to say that I have been very impressed with Dr. Mozen and his staff. Very helpful with everything. I had a Bunionectomy on my left foot in January and was expecting the worst from all the horror stories. I am pleased to inform all those considering the surgery, it was no big deal! Dr. Mozen does a great job with the surgery causing very minimal, tolerable pain. I have scheduled my right foot for September! If you are considering a Bunionectomy and have yet to select a surgeon, Dr. Moze…
Dear Dr Mozen, You and your staff have been so caring. We appreciate all that you have done. Thank you so very much for your kindness.
I've had the pleasure of working with Dr. Mozen and his staff in both Novi and Livonia. I've been a runner for the last 38 years, and the pounding has taken a toll on my feet and legs. I was experiencing toe pain (big toe) and chronic plantar fasciitis, all in the left foot. After months of injections we decided to treat the toe with surgery on the joint, and to attack the plantar fasciitis aggressively at the root of the problem; my very tight calf muscle. Dr. Mozen cleaned out bone spurs a…
Dr. Mozen, I want to thank you for taking care of the sore on my little toe. I was actually able to wear dress shoes to my grandson's wedding. It was so nice to be able to wear shoes like a real person again. Thank you so much. (But I won't wear that kind of shoe often.)
Let me start saying that Dr. Mozen has the best staff I have ever came in contact with, and then I met him his outgoing personality for a doctor is awesome. Dr. Mozen did surgery on my fifth toe which was hammer toes the surgery was success there was no pain after it was over with, my feet had been in so much pain for about two years my close friend referred me to him and that was the best thing that I did. I will definitely tell anyone who have foot problems to go to Dr. Mozen he is an awesome …
Dear Foot Healthcare Associates Doctors and Staff: It all started with Jessie when I called mid afternoon to see if I could see Dr Mozen the same day. Such a nice lady showed concern and willing to try to help me and pleasant over the phone. I was shocked when Jessie came back with a time to be there. When I got to the office I was greeted by happy, upbeat people everywhere, with a lot of "care for others". Dr Mozen was amazing. Then the doctor and 3 of his brain trust stayed over to try …
Dear Foot Healthcare Associates Doctors and Staff: I just wanted to write you a short note to thank your for performing the shockwave treatment on my heel As you k:now I have had over two years of severe pain in my heel. Your nerve block injections and the shockwave treatment were totally painless. I am so glad that you offered in– this treatment in your office. Please feel free to share this letter with your patients who may have some anxiety about having this procedure performed. I …
Dear. Dr. Belken and staff, Today was my first visit to a podiatrist. I was referred by my internist and was very pleased with the friendliness of everyone I met in the office. Dr. B spent a long time with me, examining my feet and talking about all the concerns I had. The whole visit was pleasant and painless; even the injections in each foot! I will have no problem recommending this office to others with foot issues.
Educational Videos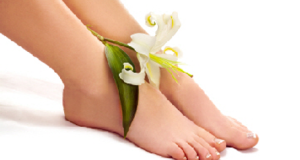 Learn about common foot and ankle injuries in our video series. We also discuss early warning signs as well as prevention techniques you can use.
Shockwave – As Seen on TV