Our Goal: Total Patient Satisfaction!
Our podiatrists aren't satisfied with good patient care. We work tirelessly because we want to provide you with excellent patient care. The doctors at Foot HealthCare are highly skilled and are leaders in advanced foot and ankle care in the state of Michigan. Give us a call today, we are here to help you right now.
A Family of Podiatric Physicians Dedicated to Excellence and Integrity
"We view the relationship that we have with our patients as a sacred trust. We work hard every day to deserve that trust."
MOST REQUESTED PROCEDURES AND SERVICES
I just wanted to drop a quick note to thank you for all your help regarding the injury to the tendons in my ankle. I appreciate that you immediately fit me into your busy schedule because I was in pain and discomfort. You were able to diagnose the problem when four other doctors including Sport Therapists could not. Also, I thank you for your efforts and follow through with my insurance company so I could get the approval I needed to get an MRI. The quality of care I received and the caring and …
I had a great experience with Dr. Belken and his nurse yesterday. Dr. Belken was conscientious, compassionate and knowledgeable in treating my injured foot. He and his nurse took time to ask questions and work through the various problems I was having with my feet. It was really pleasant to be treated with such thoughtful, cheerful kindness. I enjoyed the appointment much more than I thought possible!
I've had the pleasure of working with Dr. Mozen and his staff in both Novi and Livonia. I've been a runner for the last 38 years, and the pounding has taken a toll on my feet and legs. I was experiencing toe pain (big toe) and chronic plantar fasciitis, all in the left foot. After months of injections we decided to treat the toe with surgery on the joint, and to attack the plantar fasciitis aggressively at the root of the problem; my very tight calf muscle. Dr. Mozen cleaned out bone spurs a…
They operated on my Charcot Neurophathy foot. The Doctor did a complete reconstruction of my left foot. I am now walking with a spider boot and taking PT to get into shoes. He made it possible to walk again and made me quit smoking. Thank you.
Dear Foot Healthcare Associates: Thanks for getting me back into matching shoes. You and your staff have been a pleasure.
Dear Dr. Mozen: Thank you for your tremendous skill and kindness before, during and following my foot surgery. Your talent and caring manner is a credit to the medical profession. Your talent and caring manner is a credit to the medical profession. My Sincere thank you to your staff for the outstanding care I received each and every time I came into the office. I never thought I would say "I love going to the doctor!" There is such a warm feeling each time I walk through the door. M…
Let me start saying that Dr. Mozen has the best staff I have ever came in contact with, and then I met him his outgoing personality for a doctor is awesome. Dr. Mozen did surgery on my fifth toe which was hammer toes the surgery was success there was no pain after it was over with, my feet had been in so much pain for about two years my close friend referred me to him and that was the best thing that I did. I will definitely tell anyone who have foot problems to go to Dr. Mozen he is an awesome …
Dr. Mozen, I want to thank you for taking care of the sore on my little toe. I was actually able to wear dress shoes to my grandson's wedding. It was so nice to be able to wear shoes like a real person again. Thank you so much. (But I won't wear that kind of shoe often.)
Dr. Mozen: Thank you so much for the fine medical care that you gave my mother Merendia Powers (the old lady from Alabama) while she was in Michigan. Because of you, she is doing well and is happy. She will be leaving Thursday night going back to "Sweet Home Alabama". The Foot Doctor spoke with a doctor in Alabama who will continue to provide her any necessary ankle and foot care. My mom saw Dr. last Thursday for her final visit; she thanked him and gave him a big hug. I know you are b…
Dear Foot Healthcare Associates Doctors and Staff: Thank you for being so kind and helpful before my surgery and during my recovery, It is amazing to see such a busy facility operate both professionally and pleasantly. :0)
Educational Videos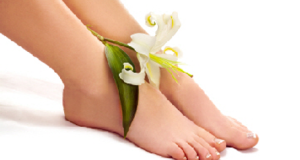 Learn about common foot and ankle injuries in our video series. We also discuss early warning signs as well as prevention techniques you can use.
Shockwave – As Seen on TV