Request for community Resources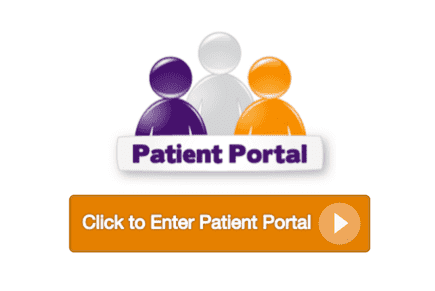 Foot Healthcare New Patients can sign up for the patient portal prior to their appointment to fill out forms, update addresses, and medical history.  
*If you create an account online before scheduling an appointment, please let our staff know you have already created an account to avoid creating duplicate accounts.  You will not be able to update your health information until an appointment is tied to your portal account.
*If you are an existing patient, please contact our office so that we may provide you with access to your Portal Account.
We accept most insurance plans. If you have questions about a specific insurance provider please contact our office for details.
Foot Healthcare Associates, PC accepts cash, checks, or credit cards as payment for our patients who do not have insurance as well.
We also offer low-cost payment plans for patients who have a high deductible or no insurance coverage.
If you are unable to log in to the patient portal, we have provided our Foot Healthcare New Patient information form and medical history form online in order to serve you better and faster.
Form Instructions
If you are unable to log in to the patient portal, you may click on the links below to access the Foot Healthcare New Patient Forms. After you click the link, a new browser window will open. After it opens, click on the 'PRINT' icon. After all the forms print, fill out the Foot Healthcare New Patient Information forms and bring your new patient forms with you 15 minutes before your scheduled appointment time. Completing the new patient form will save you time on your initial visit!
Patient Forms
If you are unable to log in to the patient portal, please print out the below applicable patient forms, complete them and bring them in with you 15 minutes before your appointment.
Our podiatrists provide foot and ankle treatment and surgery to patients in Livonia, Northville, Farmington, Farmington Hills, West Bloomfield, Redford, Westland, Garden City, Dearborn Heights, Canton, Plymouth, Wayne, Novi, Southfield, Walled Lake, Wixom, Commerce, Milford, Highland, White Lake, Waterford, South Lyon, Brighton, Howell, Whitmore Lake, Lyon Twp, Oak Park, Royal Oak, Ferndale, Hazel Park, Madison Heights, Clawson, Centerline, Lathrup Village, Detroit, Berkley, Birmingham, Bloomfield Hills, Bloomfield Twp, Troy Pontiac, Rochester Hills and all other Metro Detroit areas.
Need Help or Assistance?  Click here to print a Community Resource Form to turn in at your appointment or call us at 248-258-0001 now!
*Please call 911 or go to your nearest Emergency Room if you need emergent help or have a life-threatening emergency!  This form is only for non-urgent needs & assistance and not meant for requesting medical care.