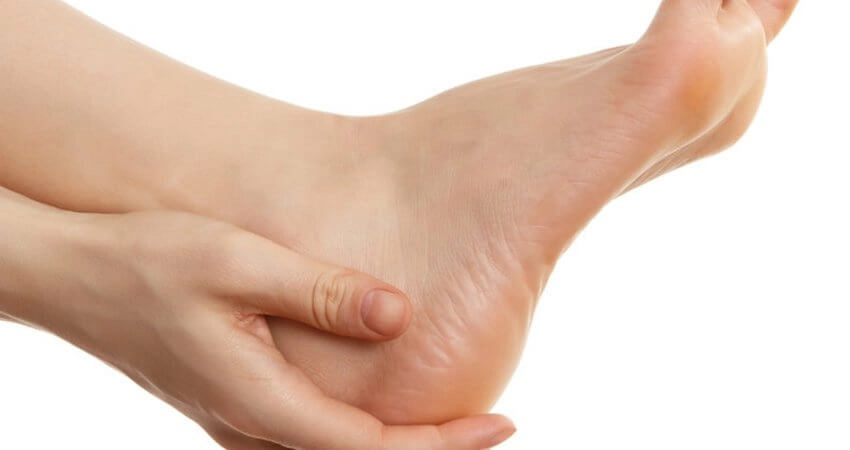 The Top 3 Common Causes of Heel Pain
Heel pain can be caused by a number of factors, but the most common causes of heel pain is due to plantar fasciitis or Achilles tendinitis. Plantar fasciitis is the condition that occurs when the thick tissue on the bottom of the heel becomes injured, inflaming the skin even more. Since this skin, also known as fascia tissue, runs from the toes to the heel bone, this condition can affect a person's ability to walk.
Similarly, Achilles tendinitis is the inflammation of the Achilles tendon, most commonly occurring through sudden increases in activity and overuse. The Achilles tendon is most common among runners that increase the time on their running routine. This tendon connects the heel to the calf muscle.
The Achilles tendon rupture occurs when a person stretches the Achilles tendon until it snaps or tears. This is a rupture that can completely sever the tendon. And even with a partial tear, the injury can affect a person's ability to walk until it has healed completely.
The Sixteen Most Common Causes of Heel Pain
In all, there are approximately 16 overall common causes of heel pain, including the top three:
Plantar Fasciitis
Achilles Tendonitis
Achilles Tendon Rupture
Heel or Bone Spurs
Stress Fractures
Bursitis
Bone Tumors
Haglund's Deformity
Osteomyelitis
Peripheral Neuropathy
Reactive Arthritis
Rheumatoid Arthritis
Retrocalcaneal Bursitis
Tarsal Tunnel Syndrome
Paget's Disease of Bone
This list of common causes of heel pain is lengthy, but it is not a complete list of every condition that can cause heel pain.
Proper Diagnosis and Treatment are Imperative
Without the proper diagnosis and treatment, injuries to the heel may not heal properly. Or, it may take extended periods of time to heal if not diagnosed and treated properly. Consequently, the only way to know exactly what kind of injury is causing the heel pain is to see a qualified physician.
The qualified professionals at Michigan Podiatry invite anyone that suffers from heel pain to make an appointment as soon as possible. With a prompt examination and an accurate diagnosis, the injury can be treated to begin the healing process. The doctors at Michigan Podiatry are committed to treating their patients with the same personal care they want to receive. They provide family care for children and adults, and patients that have a need for specialized care such as those with diabetes and those that need surgery. Michigan Podiatry even provides surgery to create the shortest wait and recovery times possible. So, reach out to one of the best podiatrists in Howell today.