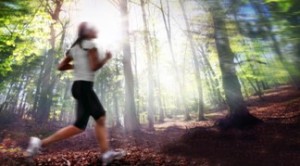 A number of running experts agree that making slight changes in running technique from can increase a runner's speed and efficiency while decreasing rate of injury. Nearly every runner has a slight imperfection that keeps them from obtaining optimal performance. Two popular running techniques, ChiRunning and the Pose Method, strongly discourage making initial ground contact with the heel. Both techniques also place emphasis on striking with the lead foot directly below the pelvis. Regardless of the technique you adopt, it's best to make significant changes to form gradually as the body instinctively adopts the style that works best for you.
Running efficiency involves biomechanics, which incorporates the moving parts that manage the movement of your feet. To learn more about biomechanics, see one of our podiatrists from Foot HealthCare Associates. Our doctors can provide you with the foot and ankle information you seek.
A History of Biomechanics
Biomechanics dates back to the BC era in Egypt with recorded evidence of professional foot care.
In 1974 biomechanics gained a higher profile from the studies of Merton Root, who claimed that by changing or controlling the forces between the ankle and the foot, corrections or conditions could be implemented to gain strength and coordination to the area.
Modern technology improvements are based on past theories and therapeutic processes providing a better understanding of podiatry concepts for biomechanics. Computers provide accurate determinations about the forces, moments and patterns of the foot and lower legs with the most important information captured.
Advances in materials and more awareness of biomechanics have developed enhanced corrective methods, offering further options for foot-related injuries. Understanding foot biomechanics can help improve and eliminate pain, stopping further stress to the foot.
If you have any questions, please feel free to contact one of our offices located in Michigan. We offer the newest diagnostic and treatment technologies for all your foot care needs.
Read more about Biomechanics of Podiatry