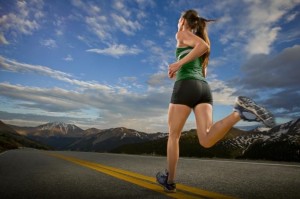 Experts are continually attempting to find out methods to avert injuries within ardent runners. An overall issue that fitness and health specialists look at is the approach in which a person's foot rolls. By considering this further, scientists can stop extra injuries from arising and suggest healthier shoes for sale in retail stores.
According to Dr. Jane Andersen, a previous president of the American Association of Women Podiatrists, "When it comes to shoe choice, the amount of pronation control is extremely important." The key source of running injuries come from wearing the wrong shoes. Dt. Mark Kelly, spokesperson on the American Council of Exercise and a runner himself for 35 years recommends to, "Get a certified trainer to look at the biomechanics of how you're running. Are you a forefoot striker, mid-foot striker, heel striker or extreme heel striker?"
If you have sustained an injury while running or wish to learn more about how to prevent running injuries you should seek out the care of a podiatrist such as Dr. Neal Mozen of Foot Health Care AssociatesDr. Mozen can diagnose any injuries you may have as well as provide you with treatment options.
How to Prevent Running Injuries
Many common running injuries are caused by overuse and overtraining. When the back of the kneecap starts wearing out and starts causing pain in your knee, this is commonly referred to as runner's knee. Runner's knee is a decrease in strength in your quadriceps and can occur if you're not wearing properly fitted or supporting shoes. Runner's knee usually is treated with strengthening exercises focusing on the quad muscles and sports orthotic.
What Are Some Causes of Running Injuries?
– One cause of a common running injury is called iliotibial band syndrome.
– Plantar fasciitis is also another common injury.
Best Ways to Prevent Running Injuries

– Running shoes are the only protective gear that runners have to safeguard them from injury.
– Make a training schedule. Adding strengthening exercises as well as regular stretching can help keep you strong and limber and can lessen the possibility of injuries.
– Stretching keeps muscles limber, this will help you gain better flexibility.
For More Information follow the link below,
If you have any questions feel free to contact one of our offices which are located in Southfield, MI, Livonia, MI, and Novi, MI.  We offer the newest diagnostic and treatment technologies for all your foot and ankle injuries.
Read more on the Prevention of Running Injuries.