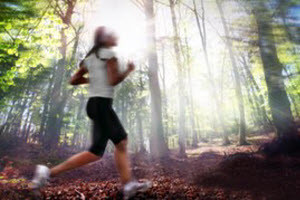 According to running shoe experts, finding the right running shoes can be tricky. What's important is making sure you know what type of shoes your feet require. When buying a newer version of shoes you want to replace, make sure that the model is exactly the same and alterations have not been made. Also opt for buying a shoe that will allow your feet more room to expand as you run. Find a qualified salesperson who will accompany your needs and recommend running shoes that are neutral and comfortable for your feet. Be mindful of the durability of each pair of shoes, as a pair of typical running shoes can last "on average 350-500 miles." This can vary per person, but it's important to know when your shoes need to be replaced.
Proper fitting shoes are essential for runners. For more information about proper shoe fitting and its benefits consult with one of our podiatrists from Foot HealthCare Associates. Our doctors will assist you with all of your foot and ankle needs.
Proper Shoe Fitting
When it comes to foot health, having properly fitted shoes can help prevent injuries to the foot. Out feet affect our posture and gait, which in turn affects the biomechanics and overall bodily structure. With 33 joints, 26 bones, and over 100 ligaments, the potential for serious injury is much greater than one realizes. Although the feet cease growth in adulthood, they still change shape as they mature. Here are some factors to consider when it comes to investing in properly fitting shoes:
Be sure the shoes fit correctly right away
Ensure the ball of your foot fits comfortably in the widest portion of the shoes
Even though they may look fashionable, improperly fitting shoes can either create adverse conditions or exacerbate existing ones you may already have
Walk along a carpeted surface to ensure the shoes comfortably fit during normal activity
Keeping in mind how shoes fit with the biomechanics of your body, owning properly fit shoes is vitally important. Fortunately, it is not difficult to acquire footwear that fits correctly. Be sure to wear shoes that support the overall structure of your body. Do your feet a favor and invest in several pairs of well-fitted shoes today.
If you have any questions, please feel free to contact one of our offices located in Michigan. We offer the newest diagnostic and treatment technologies for all your foot care needs.
Read more about Proper Shoe Fitting