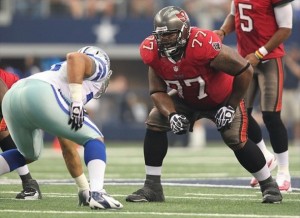 Carl Nicks of the New England Patriots suffered a delay in his return to the field. Although some thought that Nicks' previous surgery was the cause for that state of his foot, it turns out the star guard actually has been suffering from an infected foot blister.
Head coach Greg Schiano informed assembled media that Nicks developed a blister on his foot and reiterated that it was not the same injury Nicks suffered prior to his surgery. The goal is to have the Nicks ready for week one, although when it comes to infections there is no timetable for when Nicks will return to the game.
If you notice blisters on your feet developing, it is highly recommended to seek the care of a podiatrist, such as Dr. Neal Mozen of Foot Health Care Associates. Dr. Mozen can examine your feet and help provide treatment options for your blisters.
Blisters on the Feet
When tight or ill-fitting footwear is worn, many times a foot blister may develop. Blisters can even develop by constant rubbing from the shoe, often times leading to pain.
What is a Foot Blister?
A foot blister is a small pocket that is filled with fluid, forming on the upper most layer of the skin. Blisters are filled with clear fluid, and may lead to drainage of blood or pus if the area has become infected.
How do they Form?
Blisters of the feet are almost always the result of shoe rubbing and constant friction of the skin and material. Long periods of walking in shoes, sandals, or boots which don't fit properly can result in a blister. Those who often have moisture or humidity in the feet, are prone to blister formation easily.
Prevention & Treatment
Proper care is vital to alleviate pain and prevent infection to the affected area of the foot. The best treatment is to leave them alone. New skin will develop under the blister and during the healing stages, your blister will pop.
To learn more about blisters of the feet, please follow link below.
If you have any questions feel free to contact one of our offices which are located in Southfield, MI, Livonia, MI, and Novi, MI.  We offer the newest diagnostic and treatment technologies for all your foot and ankle injuries.
Read more on Blisters of the Feet.