Leaders and Best in Stem Cell Therapy and Treatments of the Foot and Ankle
Amniotic Stem Cell Graft

*Absolutely Ethical – NO fetal tissue – Amniotic Material only from live birth*
Stem cell grafts can be used for effective long-term treatment of:
Plantar fasciitis
Joint Pain
Achilles Tendonitis
Osteoarthritis
Inflammatory conditions
Tendonitis
Ligament & Tendon injuries
And other conditions as indicated by your Physician
Regenerative medicine offers solutions and hope for painful medical conditions that are resistant to "traditional" treatments and greatly enhance the resolution and healing for painful injuries. Therefore, there is the potential to fully heal the body by stimulating the tissues and joints to heal themselves. Regenerative medicine holds the hope of repairing damaged tissue by stimulating the body to heal from within.
What are Amniotic Stem Cells?
Derived from the placental tissue of
healthy donors after live elective Cesarean Delivery, Amniotic Stem Cells are formed from the same blastocyst that form the human fetus and Maternal placenta. Furthermore, Amniotic Stem Cells have a remarkable ability to form into many different types of cells. They act as an 'internal repair center,' dividing endlessly to replenish other cells. After dividing, the stem cell will do one of two things: Become another stem cell or become another type of needed specialized cell (muscle, skin, blood, brain, etc). Stem cells are the building blocks that allow us to go from a single cell organism into a complex multicellular unit.
How does amniotic stem cell therapy work?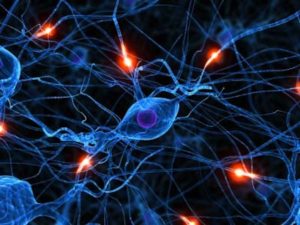 Stem cell treatment takes advantage of the body's ability to repair itself. The amniotic stem cells can jump-start the healing process by creating the cells the damaged tissues need.
What benefits does amniotic
stem cell treatment offer?

Amniotic stem cell therapy is very safe and effective.
Amniotic stem cells rely on naturally occurring anti-inflammatory agents and contain NO STEROIDS.
Since they contain hyaluronic acid (a natural lubricant of the joint), Amniotic stem cells help lubricate the cartilage.
Amniotic stem cells contain growth factors which stimulate tissue growth.
There is no risk of patient rejection with amniotic stem cells.
Amniotic fluid is a highly concentrated source of stem cells. This makes it preferable over embryonic stem cells and the patient's own stem cells (from fat or bone marrow).
Surgeries can be painful and require an extended rehabilitation time. Conversely, regenerative medicine procedures such as stem cell therapy allow the body to heal itself by providing building blocks to stimulate the body's natural healing processes.

What happens during the Procedure?

For the Amniotic stem cell treatment the doctor mixes the allograft membrane with sterile saline (as a vehicle for the cells) to inject into the procedure site, using Ultrasonic guidance. The injection can be completed in just one session since only one injection is needed into the transfer site.

All procedure patients are required to have 1 MLS laser therapy treatment the day of, just before the injection, then 7 additional treatments after the procedure starting two days after the treatment and continuing twice a week until the 8th treatment is done (all included in the total price of the amniotic stem procedure).
Articles and Reference:
Amniotic Fluid as a rich source of mesenchymal Stromal cells for Transplantation Therapy
Need Financing? No problem, we gladly accept Care Credit!
Schedule Your Appointment at our Livonia, Novi or Southfield Office
Scheduling an appointment to see our foot specialists is easy. We accept most major insurance coverages. Our friendly staff will set up an appointment at one of our three convenient office locations to meet your busy schedule.
Foot Healthcare Associates' Livonia Podiatrists work tirelessly because we want to provide you with the best, excellent patient foot care. The doctors at Foot HealthCare are highly skilled and are leaders in advanced foot and ankle care in the state of Michigan and have performed many amniotic stem cell procedures for satisfied patients in all surrounding areas including but not limited to Livonia, Northville, Farmington, Farmington Hills, West Bloomfield, Redford, Westland, Garden City, Dearborn Heights, Canton, Plymouth, Wayne, Novi, Southfield, Walled Lake, Wixom, Commerce, Milford, Highland, White Lake, Waterford, South Lyon, Brighton, Howell, Whitmore Lake, Lyon Twp, Oak Park, Royal Oak, Ferndale, Hazel Park, Madison Heights, Clawson, Centerline, Lathrup Village, Detroit, Berkley, Birmingham, Bloomfield Hills, Bloomfield Twp, Troy Pontiac, Rochester Hills and all other Metro Detroit areas.
Give us a call today, we are here to help you right now.