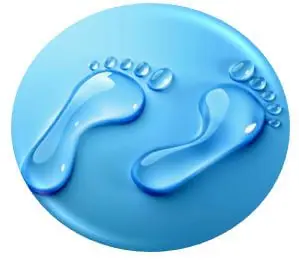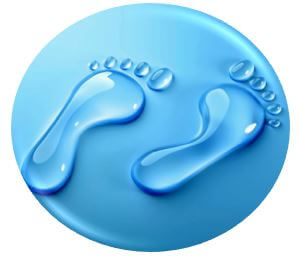 On behalf of the Doctors and Staff, I wanted to take a brief moment to welcome you to the family here at Foot Healthcare Associates!
I am so happy that you decided to come work for such a dedicated Practice and I believe you will make an excellent addition to our team. I have already given you some orientation to the Practice and know you are working hard to complete training in order to become a great contributor. As I have mentioned before, do not hesitate to ask any questions or point out any areas that you believe could be improved.
As you begin to learn the different pieces needed to become a productive member of the team, you may sometimes wonder "how does this relate to the big picture of what we are doing here?" Aside from the many technical aspects that you will need to learn (Xray positioning, instrument setup, etc), there will be many fundamental aspects that you will learn as well (How to handle difficult patients, Insurance coverage, time management, etc).
You will be introduced to many fundamental principles that you probably never experienced before now, but will help exponentially grow your experience and contributions to the Practice. There are many pieces that you must fit together in order to complete the puzzle.
But one integral part of completing a puzzle is actually seeing the picture that all these puzzle pieces make. Only then can you know where the pieces should be placed! Completion of a puzzle with no picture of what the pieces form would be an extremely difficult, if not impossible, task.
To help you see the 'big picture' I will outline several of our key goals here at Foot Healthcare to hopefully provide you with clarity and expectations in order for you to more easily piece everything together.
If you have been to our website, you probably have seen the quote from Dr. Mozen:
"We view the relationship that we have with our patients as a sacred trust. We work hard every day to deserve that trust."
This quote perfectly encompasses our goals as a Medical Practice, maintaining trust and providing the best care possible. Further, we also refer to another quote that helps demonstrates the importance of maintaining our trust with patients: "It takes months to find a patient and only seconds to lose one."
There are many components that go into making sure that we accomplish our goals as a business and as a medical practice. To help explain and clarify, I have outlined below three significant pieces of our Practice goals:
Patient Satisfaction- As I mentioned in your orientation, Patients are the lifeblood of our Practice… After all, they are the reason we are here. Without happy patients, we will surely not be in existence. We must do everything we can, within reason, to ensure that our patients are happy and feel that they are receiving the best service and care for what they are paying for either through out-of-pocket expenses or through insurance premiums. If we build satisfaction with our patients, we will grow naturally and provide better outcomes.
Survival of the Company in a turbulent healthcare atmosphere

Running efficiently– Efficiency holds many layers to our success: Minimizing Patient wait times (happier patients), finishing on time (happier employees), & Saving Money (Survival of the Business). Every business must do what it can to survive, which includes not spending money frivolously and staying within preplanned budgets. Employees must do their part to assure that the work that they are doing while being paid is productive and timely.
Following protocols– In order to establish uniformity at all of our Locations and help promote efficiency, we have established protocols to help uniformity and reduce confusion. Following protocols will help employees provide better patient care and provide better efficiency so that the employee will be able to leave at the appropriate time and allow the Practice to stay within its budgetary constraints.
Creating Goodwill- Goodwill plays a vital role in the survival of our Practice. As mentioned previously, patient satisfaction (outcomes) is our number one priority. In order to have a continuous flow of patients, however, we must secure referral sources. Not only do referrals come from other Doctors, but also from established patients that are already part of our Practice & from online resources.

Patients- Happy patients tend to refer friends, family & acquaintances. They can also provide us with positive reviews on rating websites such as Google. Adversely, unhappy patients tend to be a bit louder than happy ones. An unsatisfied patient can not only complain about our Practice to their PCP (who may stop referring to us), but they can also post their grievances online for anyone in the world to see which will hinder future patients from finding us online.
Referring providers- As mentioned, we have to make sure that our referral sources are secure and happy, including our referring doctors/PCPs. They count on us to treat their patients and provide them with the best outcomes possible. It is imperative that our staff record accurate and correct information into patient charts so that clear communication can be had with the PCP. It is also important that we see that these patients are placed onto our schedules within a reasonable amount of time. Our Doctors work hard to establish these relationships with our referring doctors. We must work just as hard to help maintain these relationships.
Employee Happiness- A happy employee is a productive employee. We want our employees to be happy so that we can complete this ongoing cycle. Happy employees lead to Happy Patients which leads to happy referral sources… all leading to a happy, healthy Practice. We want our employees to be part of the process by working hard and empowering contributions to the end results: a healthy patient and an efficient Practice. It has been found that happy employees have improved creativity, accuracy, better service performance, increased productivity, and most importantly, longevity with the Practice. We encourage our employees to learn and engage in everyday activities and protocols in order to keep bettering ourselves and the Practice.
"Always walk through life as if you have something new to learn and you will." ~Vernon Howard
You are part of the foundation that Foot Healthcare Associates has been built upon. A strong, solid foundation like our employees provides the necessary support to build a strong, sturdy business. In order for you to contribute fully, you must first understand your importance as an FHA employee. Only after you understand your importance will you be able to truly learn!
Sincerely,
Joshua Fenn
Practice Administrator
Foot Healthcare Associates