Laser Therapy for Fungal Toenails
If you have thick, discolored, ugly toenails, you will want to watch these videos on Laser Therapy for Fungal Toenails.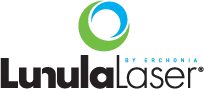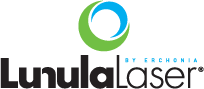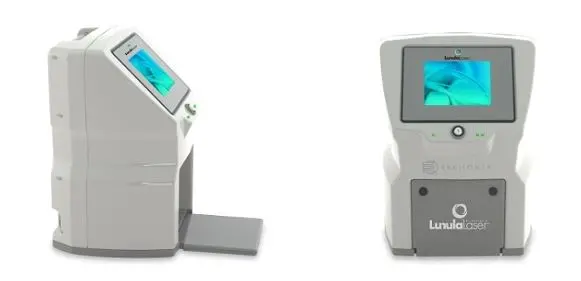 We have exciting information. Our Practice is the first in Michigan to be able to offer this new and exciting treatment.
Proven, non-invasive treatment for onychomycosis (nail fungus)
Zero pain, zero downtime, and zero side effects.
Treatments only take 12 minutes per session per foot
Don't treat the condition, heal it!
Treatments include four weekly sessions (one treatment per week for four weeks). Your doctor will evaluate you one month after your last treatment. Two additional laser treatments may be offered, at no additional charge, if the four initial treatments have not provided the expected results.
Your doctor may or may not recommend additional supportive measures to enhance your results depending on the severity of the fungal infection.
Although (as with any medical procedure) no guarantees can be made, Lunula is the most effective laser treatment for fungal toenails available (Research paper). Call or email us if you have additional questions or if you would like to schedule your appointment.
The procedure is this simple:
For More information on the Lunula Laser see below:
How it works? (http://www.lunula.com/treatments/)
Frequently asked questions (http://www.lunula.com/faqs/)
Lunula Research White Papers (Research paper)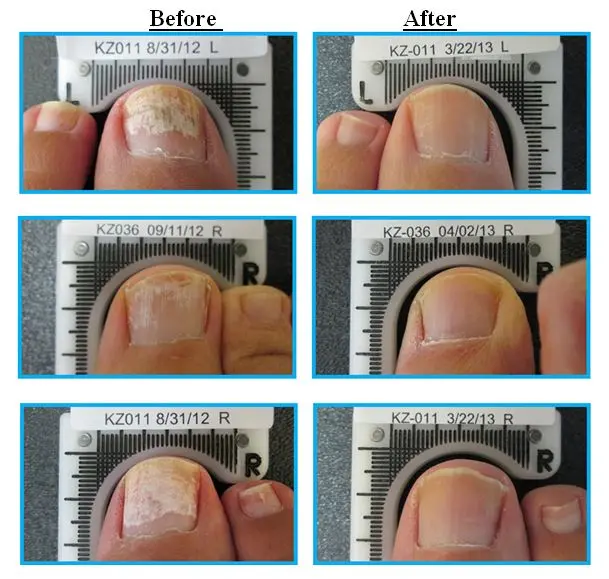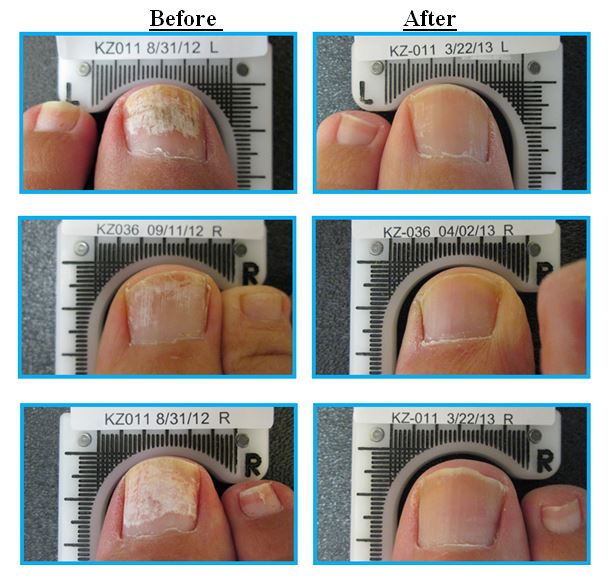 Lunula Laser Research
The Lunula Laser has gone through extensive research which has been published in reputable medical journals. In an 18-month study of 323 patients, 99% of patients reported full clearance of their fungal infections after four treatments. In another study that evaluated 168 toes with fungal involvement of 81.15% of the nail, it was revealed that the disease was reduced to only 31.32% within the nail after one treatment. At the end of the study, 63.58% of the nail plate had no fungus remaining in it. An additional research study, which was FDA-directed, evaluated 105 toes and reported an average clear nail of 73.79% and 79.75% at post-procedure months 3 and 6, respectively. These studies also showed that there was not a single adverse event during trials.
As seen in the news!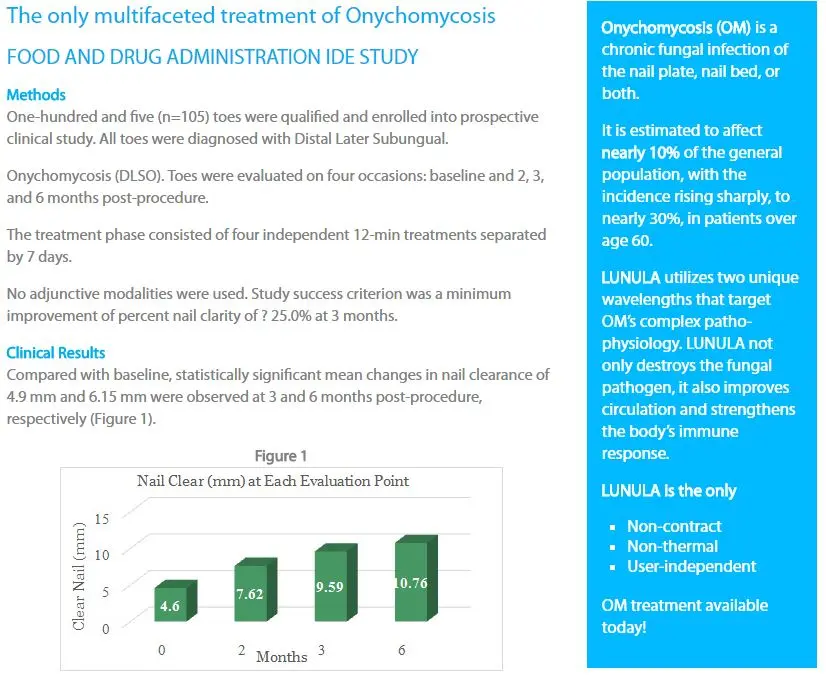 ---