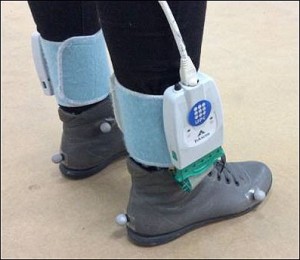 Researchers at the Polytechnic University of Catalonia have collected advanced data on how biomechanics relate to the way the feet move in different models of shoes. The scientists hope this information can be used to develop more comfortable, intelligently-designed footwear.
During the course of their study researchers used precise cameras and sensors to measure the ways test subjects walked and what kind of impacts their feet made when they took steps. "With this information, the statistical data and the results of the survey, we were able to determine which parameters were more closely linked to the comfort perceived by the user," said Josep Maria Font, leader of biomechanical research at UPC and scientist overseeing the research.
Biomechanics are an important subject to anyone concerned about the health of their feet. For professional insight about biomechanics, think about seeing podiatrist Dr. Neal A. Mozen of Foot Healthcare Associates. Dr. Mozen will analyze the way your feet move and help you determine if you need to make any changes to your lifestyle.
Biomechanics in Podiatry
Podiatric biomechanics is a sect of specialized podiatry that features licensed practitioners trained in diagnosing and treating conditions that affect the foot, ankle and lower leg. Biomechanics focuses on the issues that affect the body and cause an interference with the biological structure. It also focuses on the foot and ankle's movement and the forces that interact with them.
A History of Biomechanics

-Biomechanics historically dates back to ancient Egypt, which utilized professional foot care
-Biomechanics gained a high profile in 1974 thanks to the studies of Merton Root, who claimed by changing or controlling the ankle and foot's forces, as well as diagnosing conditions and making corrections, could be used to gain strength and coordination to the affected area.
Improvements in modern technology are based on both therapeutic processes and past theories. These help provide a better understanding of podiatry concepts for biomechanics. Computers can provide an accurate determination regarding the movements and patterns of the lower legs and feet with important information captured.
Increasing awareness and advances in available materials have helped enhance corrective methods and offer further options for foot-related injuries.
If you have any questions, please feel free to contact our office in Livonia, MI. We offer the newest diagnostic and treatment technologies for all your foot ankle injuries.
Read more Biomechanics in Podiatry.