Our Goal: Total Patient Satisfaction!
Our doctors aren't satisfied with good patient care. We work tirelessly because we want to provide you with excellent patient care. The doctors at Foot HealthCare are highly skilled and are leaders in advanced foot and ankle care in the state of Michigan. Give us a call today, we are here to help you right now.
A Family of Podiatric Physicians Dedicated to Excellence and Integrity
"We view the relationship that we have with our patients as a sacred trust. We work hard every day to deserve that trust."
MOST REQUESTED PROCEDURES AND SERVICES
Testimonials
"Being a retired Physical Education teacher, I was very anxious to be active in my retirement. However, I developed plantar fasciitis in one heel. Even though I could be physically active, when I stopped the activity, my foot pain became unbearable. After getting up from bed or from a chair, my heel continued to hurt. My options were to have treatment or give up the physical activities. I chose physical rehab, cortisone shot, and using a nighttime splint. None of this was successful, so I w…
I want to thank you the wonderful care you have given me since my foot accident. At my first appointment with you, you assessed the status of what needed to be done regarding the care of my injury. You preformed foot surgery in November 2010 where you inserted 4 pins as needed. You set me on a great course for complete healing and recovery. I admire, greatly your stellar skills as a foot surgeon as well as your personal caring interaction with your patients. I would highly recommend you to any f…
Dr. Mozen: Thank you so much for the fine medical care that you gave my mother Merendia Powers (the old lady from Alabama) while she was in Michigan. Because of you, she is doing well and is happy. She will be leaving Thursday night going back to "Sweet Home Alabama". The Foot Doctor spoke with a doctor in Alabama who will continue to provide her any necessary ankle and foot care. My mom saw Dr. last Thursday for her final visit; she thanked him and gave him a big hug. I know you are b…
My name is Chequita Smith and my mom, Chaney Winters from Tennessee, fell and broke her ankle in three spots while visiting me in Michigan. The staff and doctors at the Hospital were outstanding in the care provided to my mom during her stay there. Upon being released we were so concerned about the care she would receive, how long it would be and what was before us. We had questions and my mom was so afraid. However, we found a friend in FHA. Before we left the hospital Dr gave us his cell ph…
Dear Dr. and Staff, I am very appreciative to have you as my doctor. I would like to thank you and your staff for your patience, always kind and professional. This problem was worsening since I was a child, thank you for performing such a difficult procedure. You are a great surgeon, thanks again for taking such good care of my foot.
My name is Lauren and on April 8th of last year, Dr. Mozen performed a bunionectomy on me. Like many of you I was very skeptical and frightened to have this procedure done. Everyone I had spoken with who already had the surgery told me how I would regret ever getting it done. That it would be the most painful thing I would ever have done and my foot would only be worse after. They could not have been more wrong. My surgery could not have gone smoother and I never had one moment of discomfort or …
Dear Dr. Mozen: Thank you for your tremendous skill and kindness before, during and following my foot surgery. Your talent and caring manner is a credit to the medical profession. Your talent and caring manner is a credit to the medical profession. My Sincere thank you to your staff for the outstanding care I received each and every time I came into the office. I never thought I would say "I love going to the doctor!" There is such a warm feeling each time I walk through the door. M…
Dear Dr. Mozen: I was in terrible pain for such a long time. I had an ingrown toe nail as you know. I was treated with such kindness and care and given re-assurance of no pain. After the pain free procedure, I could get around and sleep. What a blessing!!!!!! Word's can't express my thankfulness for taking care of the pain and helping me get around again. Best wishes
Dr. Mozen & Staff: Thank You for Everything. Having foot surgery was nerve-wrecking, but all the gals (wonderful) helped in answering all my questions & making me feel at ease. Thank you!
"I was referred to Dr. Neal Mozen's office by my internal medicine physician. I had foot pain and was unable to wear shoes for a prolonged period of time. I was afraid of seeing a Podiatrist because of fear of having surgery. When I met Dr. Mozen for the first time he put me at ease immediately. He has a great personality and is very down to earth. His office staff are professional and personable and also made me feel comfortable. I tried injections twice to help with the pain, but I was jus…
Educational Videos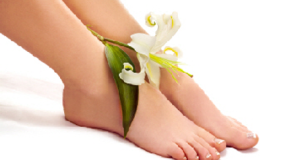 Learn about common foot and ankle injuries in our video series. We also discuss early warning signs as well as prevention techniques you can use.
Shockwave – As Seen on TV
Foot Healthcare Store
Our online store gives our patients affordable and convent access to products we recommend at our practice.